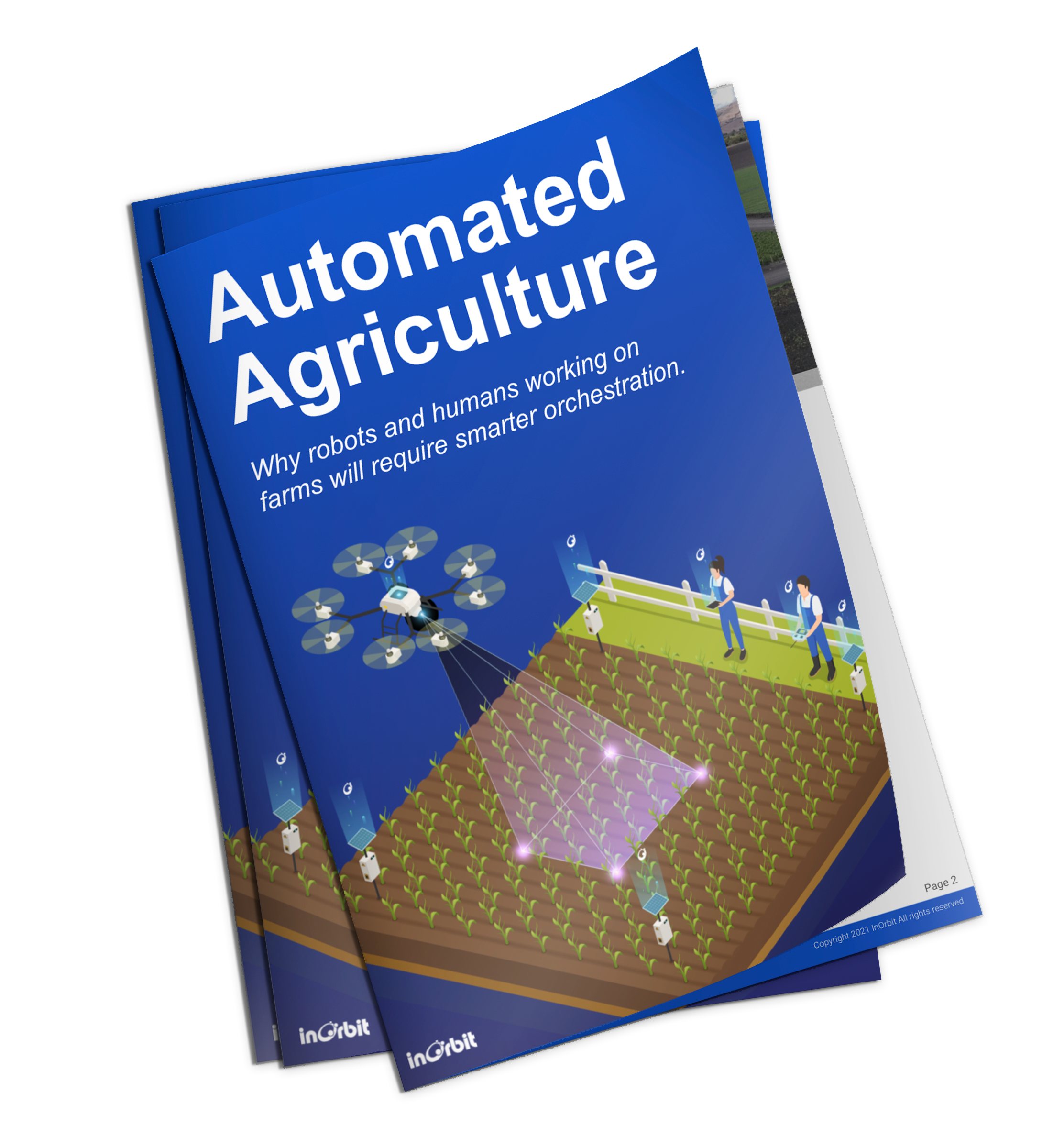 Free download
Whitepaper:
Automated Agriculture
The future of robotic farming at scale is being shaped right now. Explore how orchestrated automation is key to this evolution.
Download the whitepaper
The future of AgTech is being seeded right now. Automation is changing the face of farming, from highly automated suburban indoor farms, to computer vision-based autonomous weeding in the fields, and the massive disruption introduced by autonomous tractors.
For farmers and companies that make agricultural robots, managing operations, troubleshooting problems, and understanding data requires an immense amount of coordination and optimization. Added to which, robots and dirt rarely work well together. This whitepaper explores some of the challenges unique to farming robots. Find out how robot operations can solve many of these challenges.
Read the whitepaper to learn:
The automation of farming
Unique challenges for agricultural robots
Emerging opportunities for robotic farming fleets
How RobOps works in AgTech
InOrbit is here to help your company optimize the potential of every farming robot and orchestrate the execution of specific tasks. Find out more by downloading the whitepaper >>
*An email containing a link to the whitepaper will be sent to the email address provided.