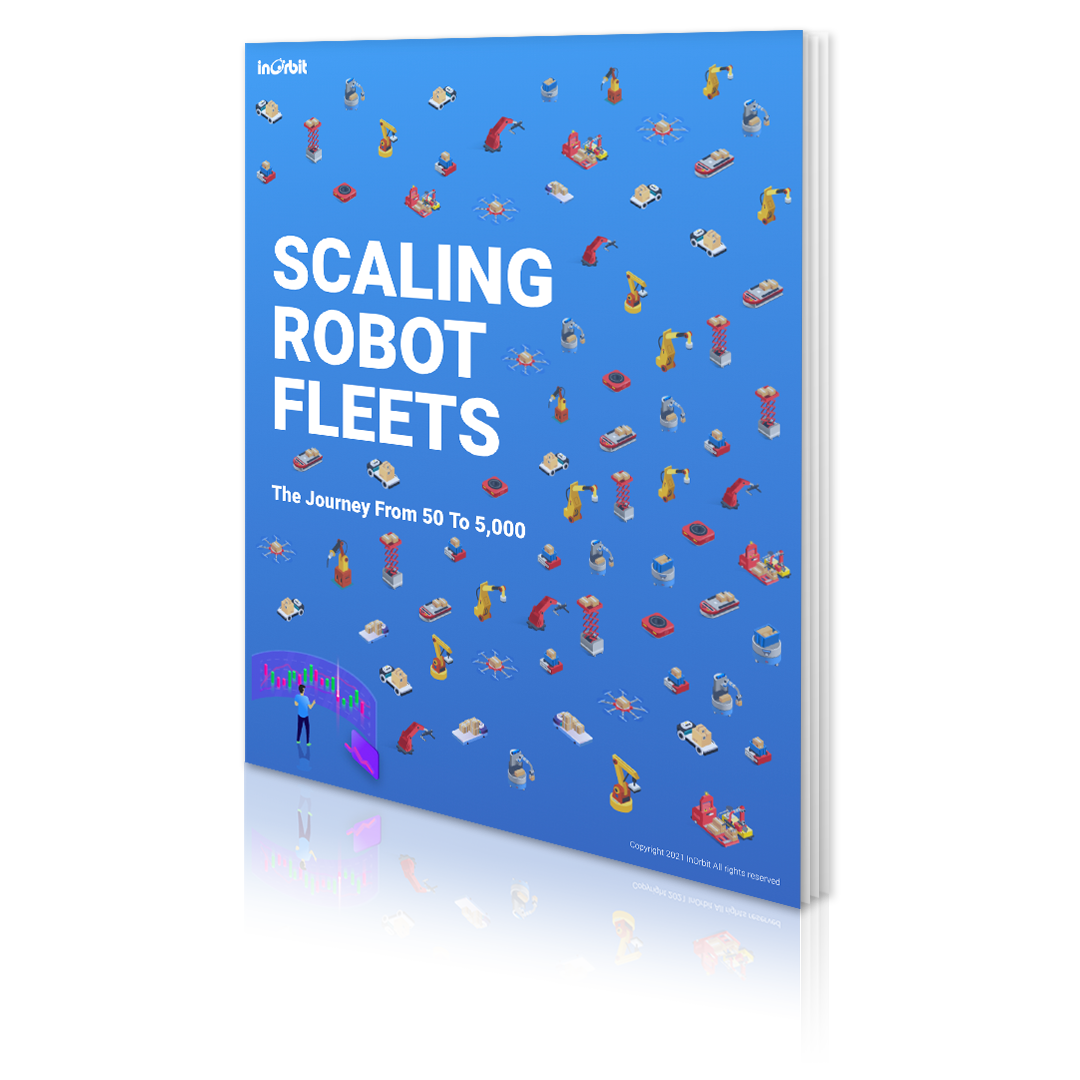 Free download
Whitepaper:
Scaling Robot Fleets
The Journey From 50 To 5,000
Avoid the operational challenges caused when deploying autonomous mobile robots at scale
Download the whitepaper
Even the most advanced robots struggle to operate in a chaotic, unstructured environment. However, combining the consistency of robots and humans' ability to adapt to the environment results in the best outcomes. Bringing it all together requires new practices and new tools.
Read the white paper to learn:
Why you may need a robot operations center (ROC)
The various stages of maturity in the use of RobOps
The key to continuously improving robot efficiency
InOrbit can help your company maximize the potential of every robot and scale your fleet – from a few to thousands of robots. Find out how by downloading the white paper >>
*An email containing a link to the white paper will be sent to the email address provided.