Maximize robot developer's productivity
Efficiently identify and solve common issues to optimize scaled robot deployments
The struggle of robot development
Robot developers face complex challenges everyday. From fine-tuning navigation software, to managing performance and operational issues, it can be a daunting task. Additionally, integrating robots with enterprise software systems, fixed infrastructure and sometimes even other robots can add another layer of complexity. As deployments of smart robots continue to scale, robot developers are pressured to meet customers' demands.
InOrbit is a data platform for managing robot operations (RobOps), offering tools to enable robot developers to drive continuous improvements. Whether it's creating real-time dashboards for their customers or resolving incidents remotely, InOrbit allows robot developers to focus on their differentiators.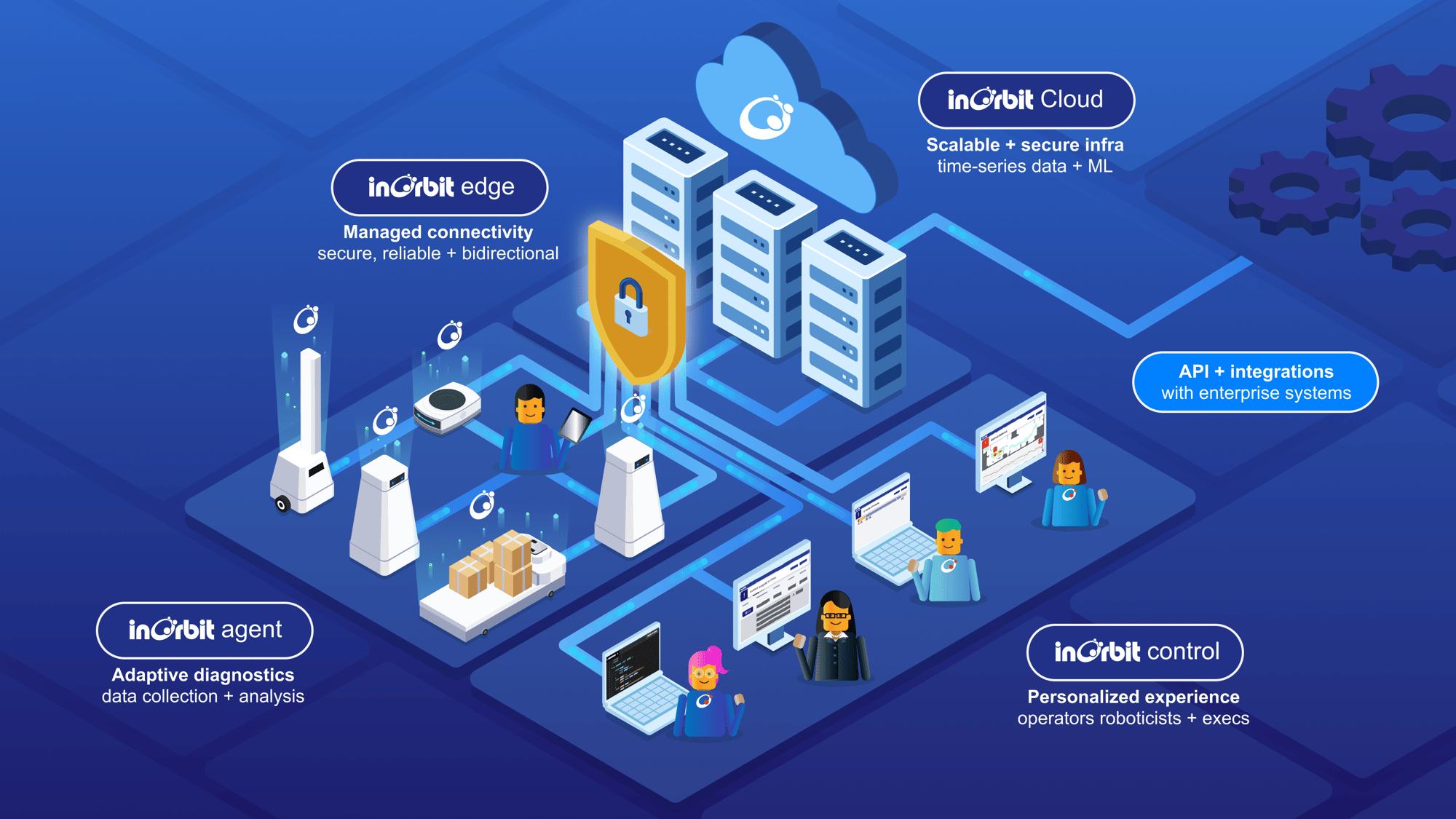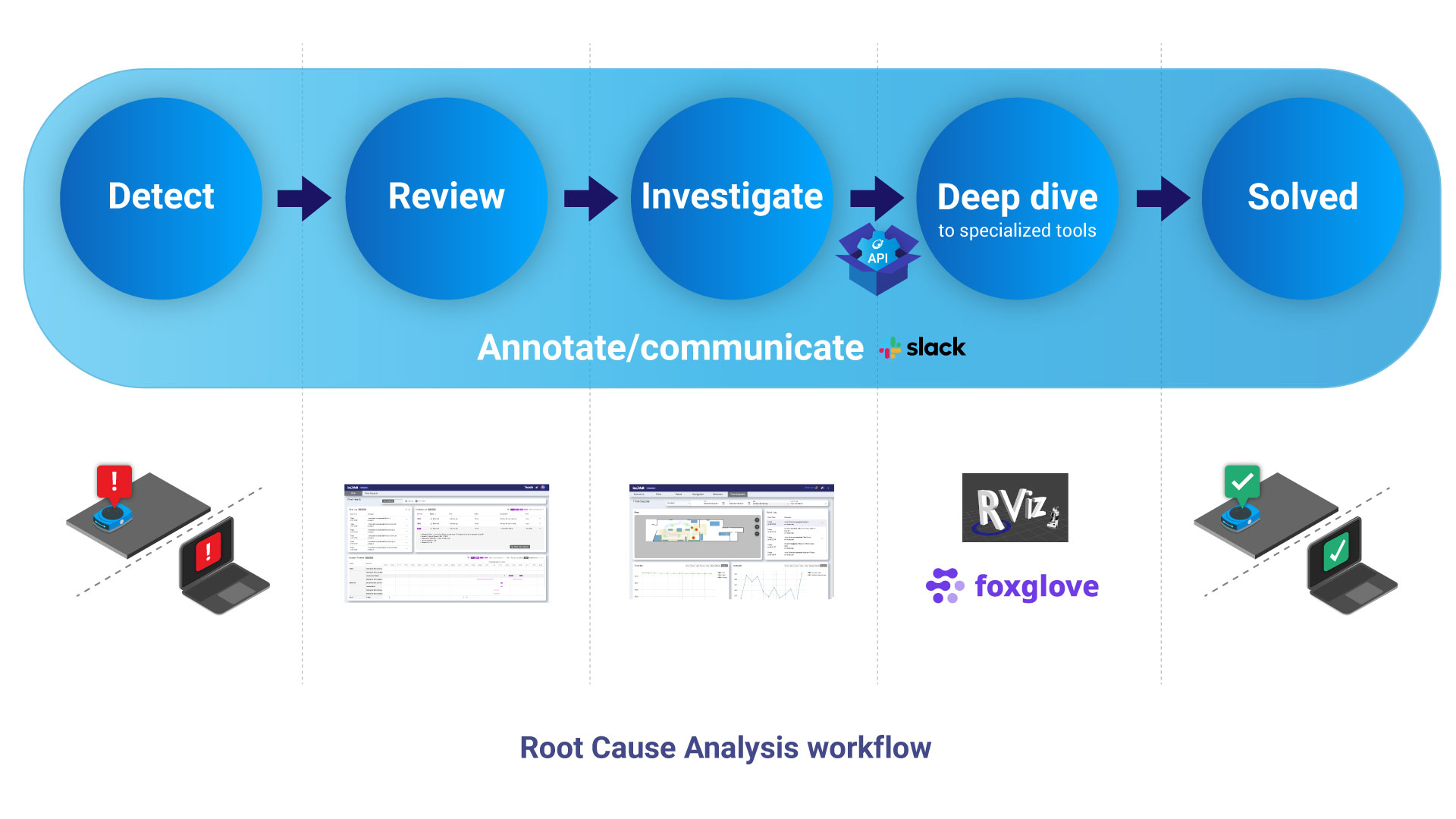 Root Cause Analysis - the InOrbit advantage
InOrbit's Root Cause Analysis (RCA) solution is specifically aimed at robotics engineers who need to leverage data from the field to improve robot software and performance. InOrbit RCA enables developers to quickly and easily extract data relevant to a problem across their fleet while discarding unrelated and extraneous data, reducing overhead and accelerating time to resolution.
Robot developers often face a seemingly impossible dilemma. Collecting enough data to solve any problem that may occur means that data bags, system logs, and application logs are prohibitively large. Yet limiting the size of diagnostic data often results in an incomplete picture, which can prevent problems from being detected and solved. InOrbit RCA addresses this problem by enabling easy filtering and slicing of data, combined with powerful incident definitions to automatically capture and quickly access data relevant to the most important problems. InOrbit's Time Capsule then allows users to drill down into specific details surrounding an incident, such as correlating sensor data with log files and data timelines.
In addition, InOrbit supports easy integrations with popular tools like RViz and Foxglove to accelerate the incident review process, allowing robot developers to stay focused on solving problems instead of simply moving data around.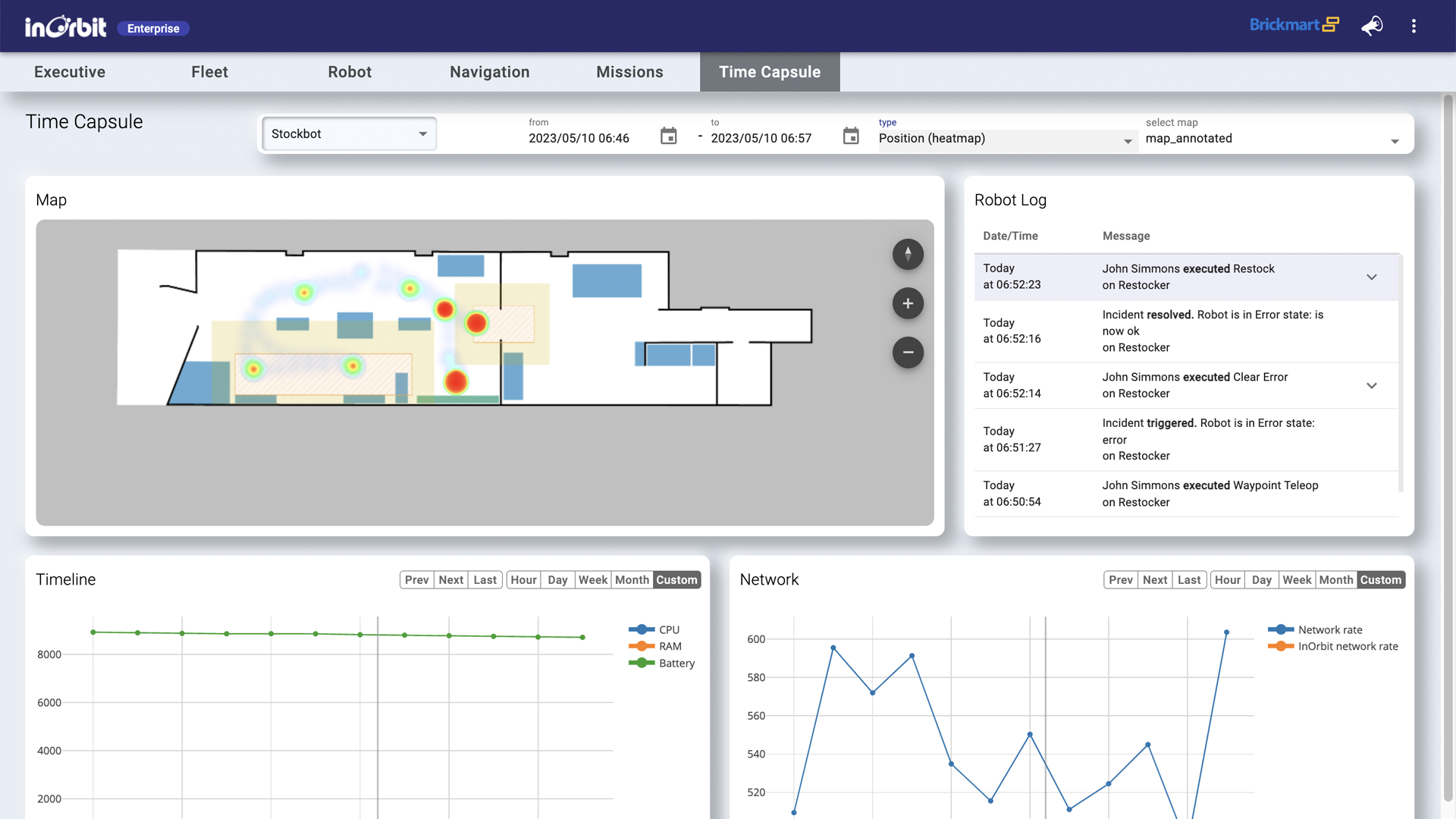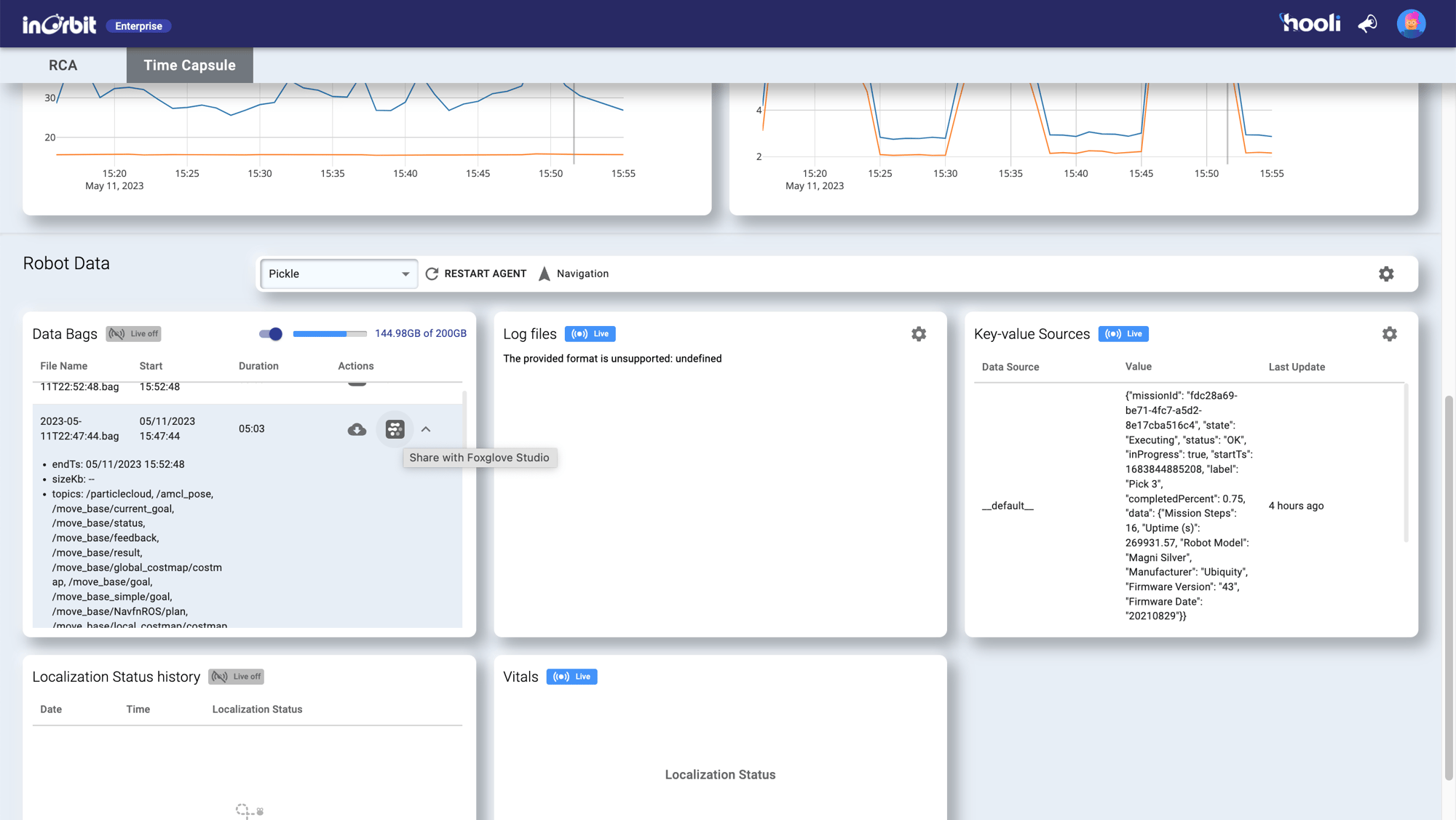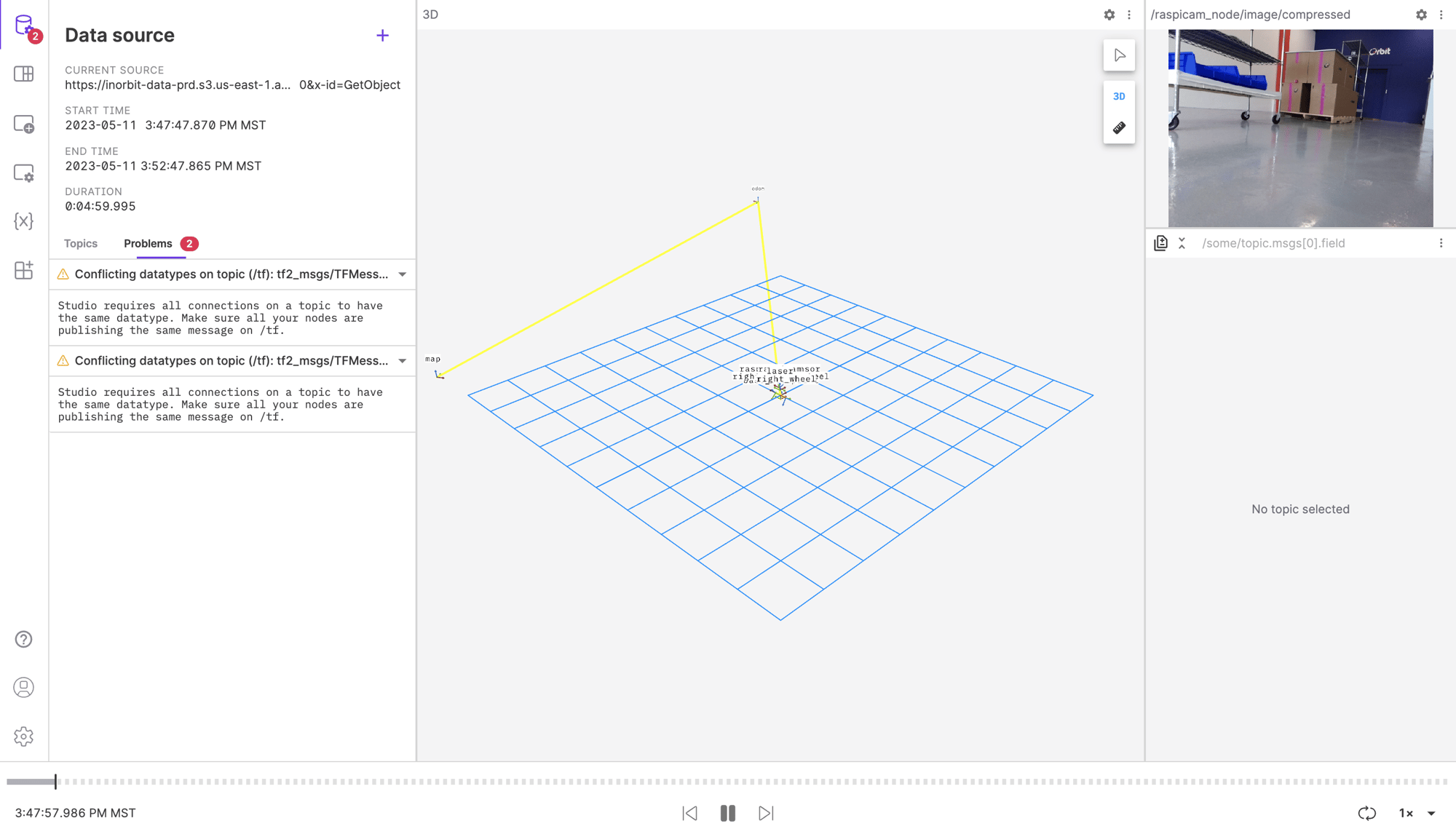 Instantly create custom UIs for customers
InOrbit is a data platform built to optimize the performance of robots from pilot to production Using the InOrbit platform, developers create a curated experience for their users built on InOrbit's customizable user experience. Any combination of widgets in the InOrbit platform can be embedded directly into a branded experience for customers. Pre-made and customizable embeds provide an intuitive user interface for addressing common user needs.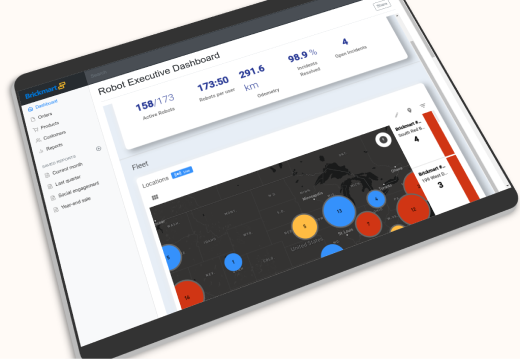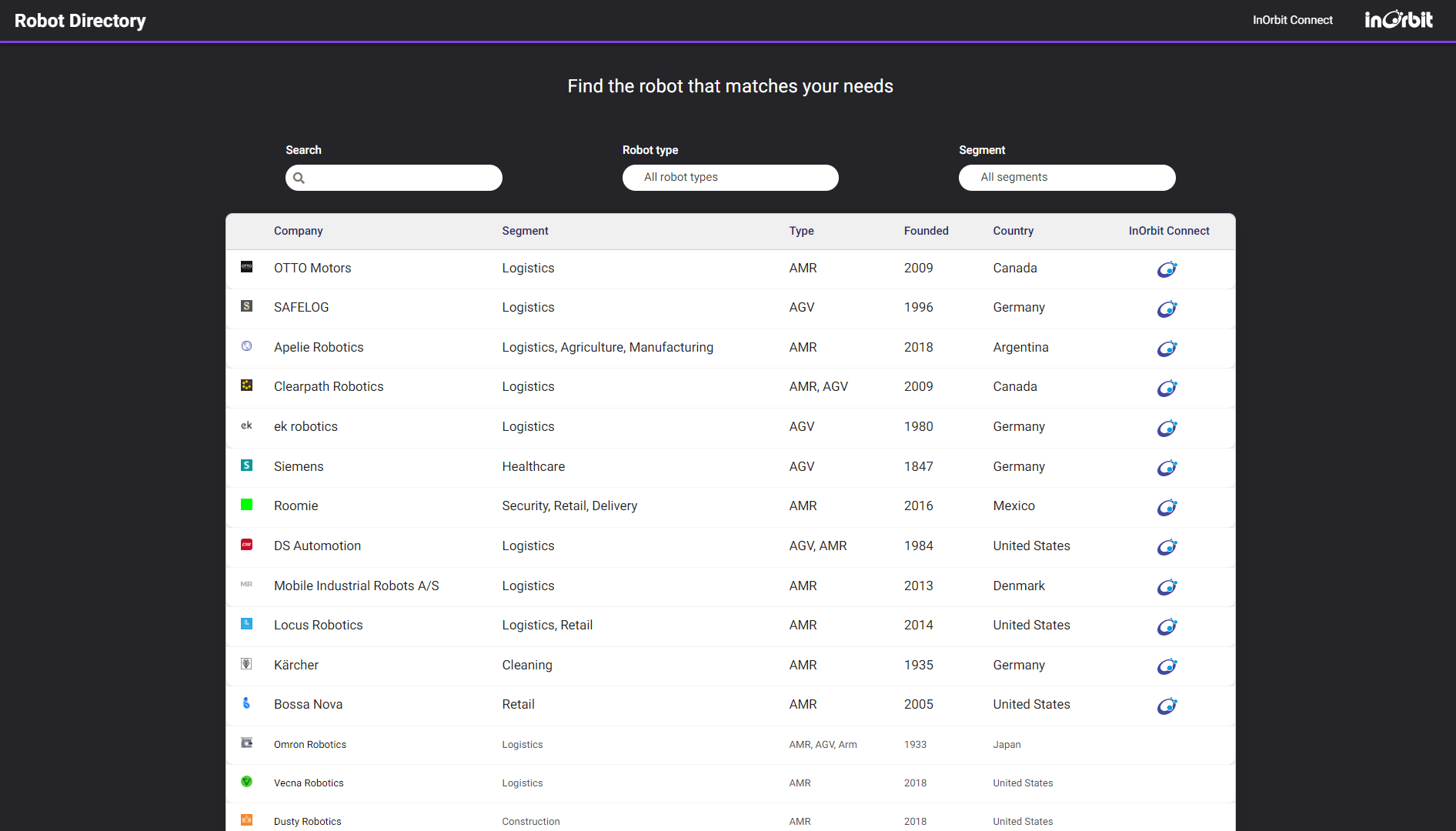 Orchestration of customer systems
Robot orchestration has quickly become a deciding factor for companies looking to realize more complex tasks and safely manage interactions with both human collaborators and other robots. Beyond traditional fleet management, integration with existing enterprise systems, as well as fixed infrastructure like cameras, doors, and IIoT devices, is necessary. Ultimately, heterogeneous fleet orchestration is the expectation of most companies deploying robots.
InOrbit supports developers and their customers through the InOrbit Connect certification program, which ensures multi-task, multi-vendor, and multi-site interoperability. Integration with business software like warehouse management systems (WMS), manufacturing control systems (MCS) and enterprise resource planners (ERP) can be reduced from months to days. Fixed sensors and controls can be made robot-aware to enable smooth workflows.
Whether robots connect via the native InOrbit Agent, the Robot SDK, via some of the most popular commercial fleet management software, or through emerging interoperability standards like VDA 5050 and MassRobotics AMR Interoperability Standard, or Open-RMF, InOrbit Connect provides a consistent API for robot operations. InOrbit is constantly expanding compatibility with a growing list of robots as detailed in the Robot Directory.
Simple, configurable, and easy to integrate, InOrbit provides the tools every robot developer needs to ensure their deployments maximize performance and user experience.