Join our Early Access Program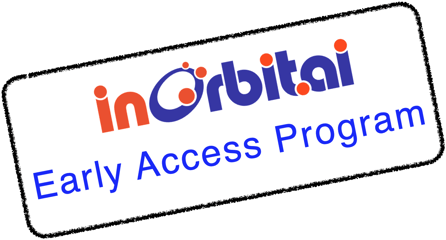 At InOrbit, we love working with robotics leaders like you to constantly evolve a platform that helps you launch and scale your robot fleet.
The InOrbit Early Access Program (EAP) gives you exclusive access to new product capabilities before they are generally available. By signing up for the EAP, you can influence what we build to better meet your needs. We will invite you to evaluate new features as they become part of our EAP.
Our current EAP is working on the following initiatives
Optimization - tools and workflows exploring robot data to optimize performance
Platform - integration with internal and 3rd party solutions
Experience - design for discoverability and understanding
Join our Early Access Program and be part of the cutting edge of building and operating distributed robot fleets:
Be one of the first to receive and enjoy our latest innovations
Help us build the capabilities and features that you will find most valuable
Benefit from Early Access support through our awesome Customer Success team
Get a direct link to our engineers to answer your questions and get your feedback