293 Castro St, Mountain View, California
Open: Mon - Fri, 12:00 - 6:00

We're growing with our customers, partners, and neighbors as a part of the community. Everyone is welcome here. Join us at the InOrbit Robot Space for upcoming events, meetups, and educational talks as we demystify how modern robots are working with us to build a better world.


October date TBA
InOrbit Explored
Monthly drop-in event / No registration required
Join InOrbit at the Robot Space for our monthly hands-on robot demo, and a chance to learn about real robots in production environments. Get a sneak peek at what InOrbit is working on next, and explore the importance of robot operations, or RobOps as fleet deployments grow across industries.
InOrbit is thrilled to partner with leaders in the robotics community. For more information or to discuss an InOrbit partnership, please contact us!
InOrbit is a part of the Mountain View community and a proud sponsor of local educational resources and non-profits. The InOrbit Robot Space serves as a community educational resource for burgeoning robotics of all ages; partnering with robotics and tech clubs from the Bay Area and beyond. We have been privileged to host some fantastic events at the Robot Space. Here, we present a few photos and stories from past events.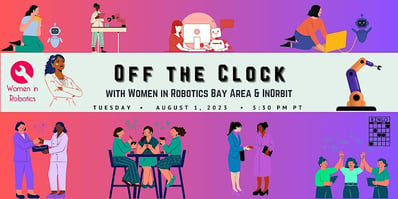 At the latest Women in Robotics Silicon Valley event, industry leaders met to network, engage and support each other with insights on the industry and their journeys. InOrbit is proud to support the growing community of women in technology at the Robot Space.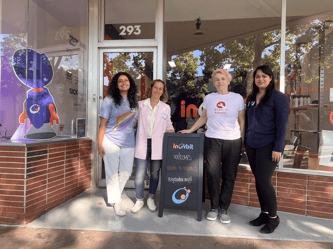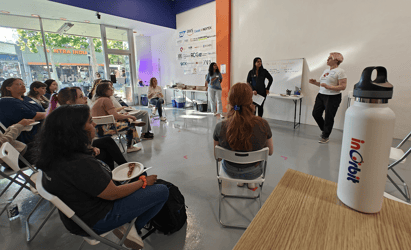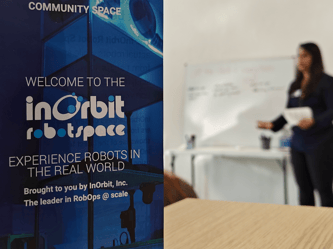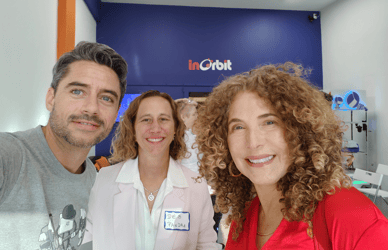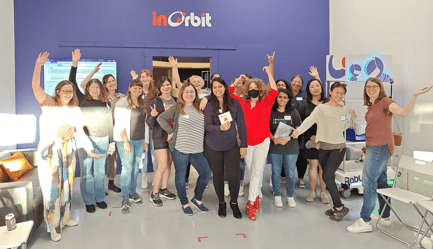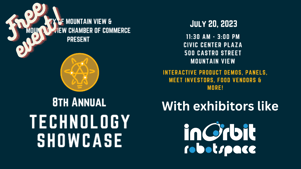 Our team at the InOrbit Robot Space was excited to participate in the 8th Annual Technology Showcase as presented by the Mountain View Chamber of Commerce. We saw a great turnout and connected with a ton of South Bay residents to tell them a bit more about what we do. Thanks to everyone who stopped by the booth.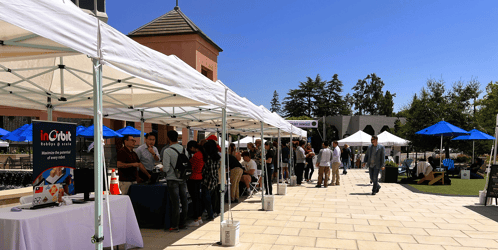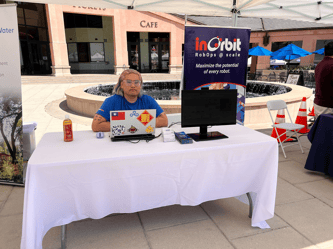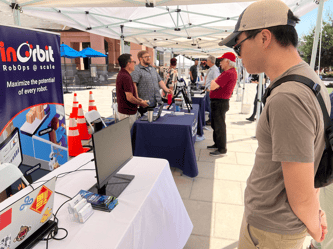 This July students participating in the summer-long San Francisco 2023 AI Robotics Youth Program organized by local non-profit SuerpTech FT, joined instructors at the InOrbit Robot Space for a hands-on workshop focused on robot orchestration, fleet management and the future of human-robot collaboration. Other youth robotics programs often teach coding or building fundamentals, but this event explored the mechanics and value of robot teamwork. At InOrbit we are proud to help educate and inspire the next generation of roboticists.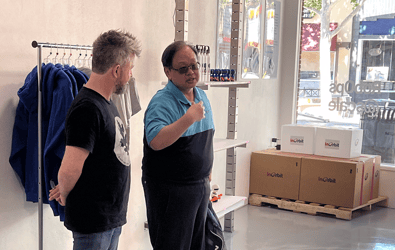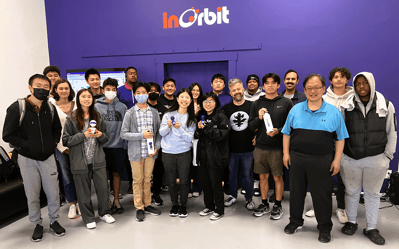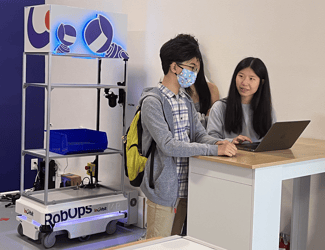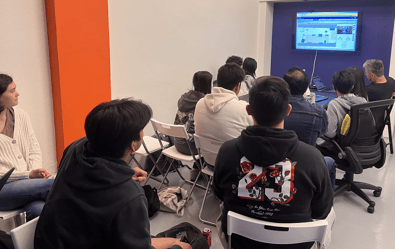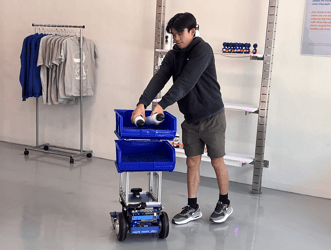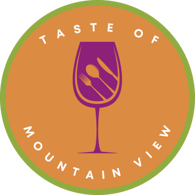 The InOrbit Robot Space was a participating partner in The Taste of Mountain View. A food and wine one-day community event where local restaurants and businesses provided delectable wines. We were happy to host Fenestra Winery at the Robot Space where everyone enjoyed some delicious drinks and good conversation. 🍷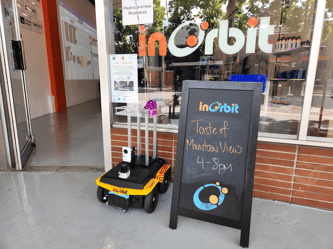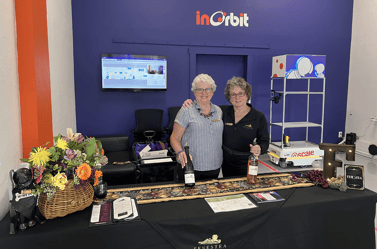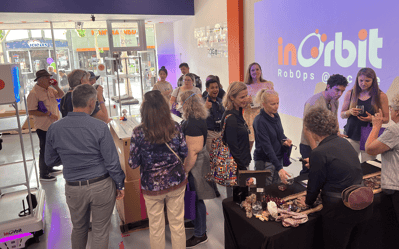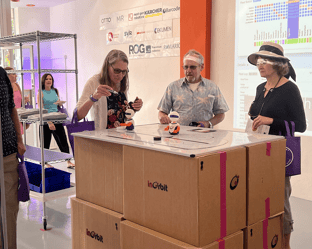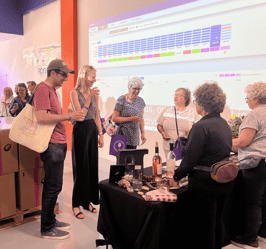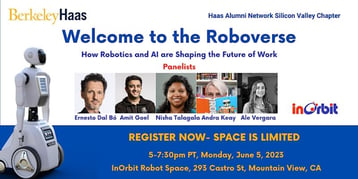 InOrbit recently partnered with the Haas Alumni Network (HAN), and the University of California, Berkeley to host a distinguished panel of experts at the Robot Space as they explored the fascinating realm of smart robots and their impactful role in the real world. The talk focused on how robots are working seamlessly alongside humans and leveraging advanced AI through cloud connectivity and are poised to revolutionize our perception of work.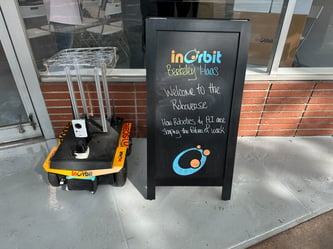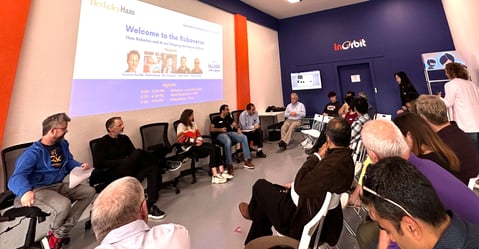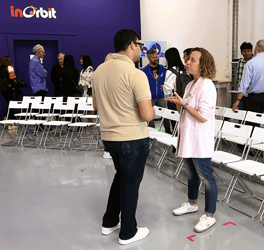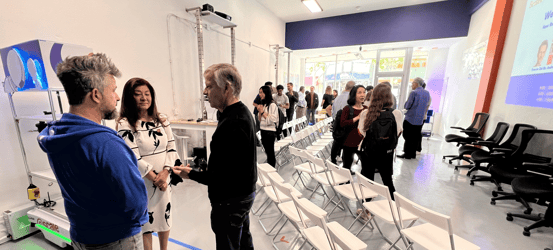 InOrbit was excited to participate in National Robotics Week which ran April 8 -16, 2023. We hosted a series of exciting events over the week at the InOrbit Robot Space and had a great time connecting with the community. Please enjoy this video review of the RoboWeek celebration.
Here are a few more photos from past events. Are you looking to host your event somewhere unique? Reach out to our team right here!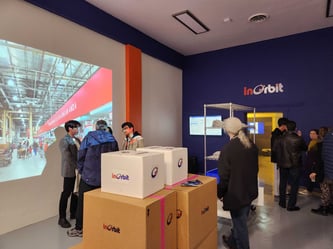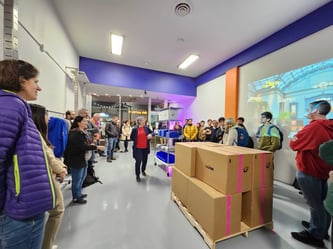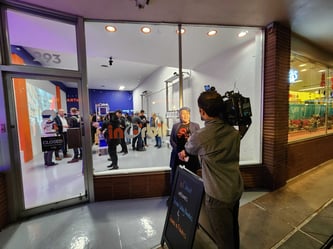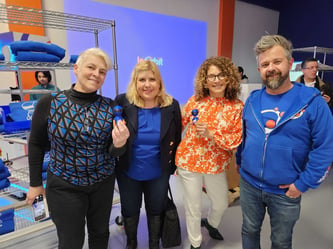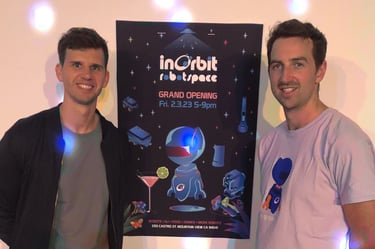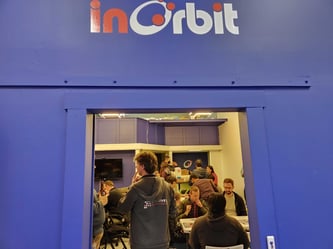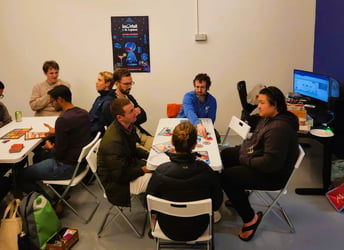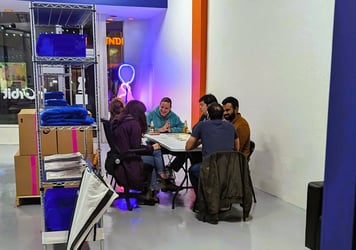 Past InOrbit Robot Space and event coverage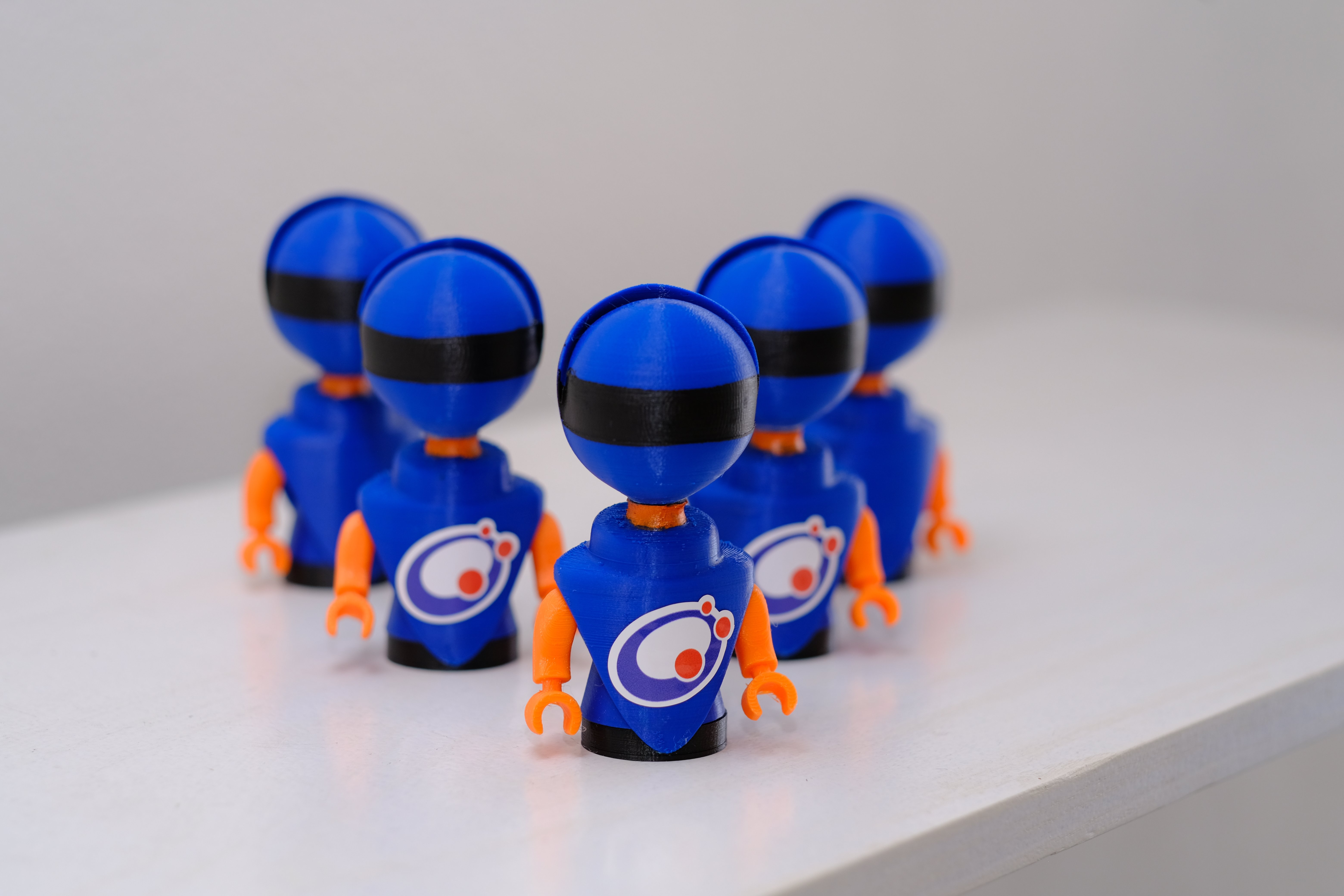 The InOrbit Robot Space is home to InOrbit's community ambassador Orbito.
Our adorable robot mascot celebrates robotic advancements from around the world, and educates visitors to the InOrbit Robot Space about the power and potential for robots working together.
Join Orbito at the InOrbit Robot Space where you can learn more about our vision for the future of robotics. And guests can walk away with exclusive Orbito branded merch from stickers to shirts and hoodies and more.
Enjoy some photos from Orbito's ongoing travels.