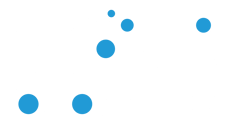 293 Castro St, Mountain View, California
Open: Mon - Fri, 12:00 - 6:00

We're growing with our customers, partners, and neighbors as a part of the community. Everyone is welcome here. Join us at the InOrbit Robot Space for upcoming events, meetups, and educational talks as we demystify how modern robots are working with us to build a better world.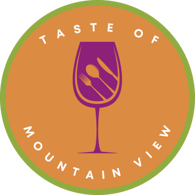 June 14, 2023, 4 PM - 8 PM
A Taste of Mountain View
ticketed drop-in event / Registration required
The Taste of Mountain View Food, Wine and Beer Walk is a one-day community event where local restaurants and businesses provide wonderfully diverse bites paired with delectable wine. The Taste of Mountain View is a fantastic way to support Mountain View restaurants and businesses and make them shine in the community. Enjoy live music at the check in location on City Hall Plaza!
Food & drink combo tickets and food only tickets will be available. The event is family-friendly. For children, please buy the food-only ticket.
The event is hosted by the Chamber of Commerce and the Downtown Business Association.
As a participating partner, the InOrbit Robot Space will host a local winery and provide refreshments for ticketed attendees. Further details to come...
Note - IDs will be checked for all attendees

June 28, 2023, 5:30 PM - 6:00 PM
InOrbit Explored
Drop-in event / No registration required
Join InOrbit at the Robot Space for a hands-on demo robotic demo, and a chance to learn about real robots in production environments today. Get a sneak peek at what InOrbit is working on next, and explore the importance of robot operations, or RobOps as fleet deployments grow across industries.
InOrbit is thrilled to partner with leaders in the robotics community. For more information or to discuss an InOrbit partnership, please contact us!
InOrbit is a part of the Mountain View community and a proud sponsor of local educational resources and non-profits. The InOrbit Robot Space serves as a community educational resource for burgeoning robotics of all ages; partnering with robotics and tech clubs from the Bay Area and beyond. We have been privileged to host some fantastic events at the Robot Space. Here, we present a few photos and stories from past events.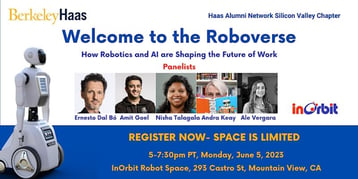 InOrbit recently partnered with the Haas Alumni Network (HAN), and the University of California, Berkeley to host a distinguished panel of experts at the Robot Space as they explored the fascinating realm of smart robots and their impactful role in the real world. The talk focused on how robots are working seamlessly alongside humans and leveraging advanced AI through cloud connectivity and are poised to revolutionize our perception of work.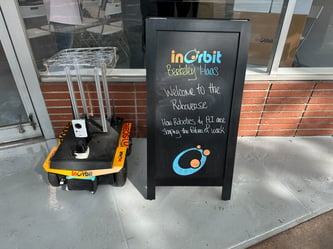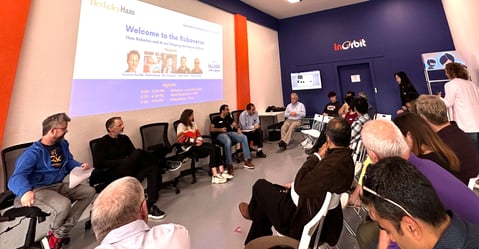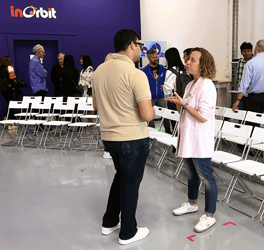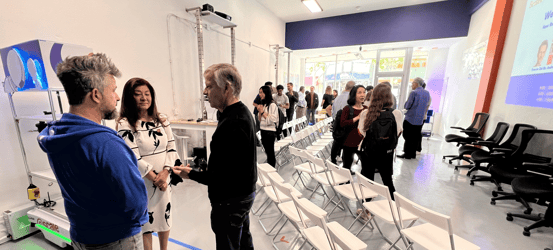 InOrbit was excited to participate in National Robotics Week which ran April 8 -16, 2023. We hosted a series of exciting events over the week at the InOrbit Robot Space and had a great time connecting with the community. Please enjoy this video review of the RoboWeek celebration.
Here are a few more photos from past events. Are you looking to host your event somewhere unique? Reach out to our team right here!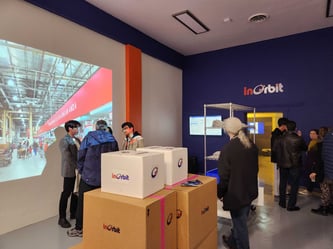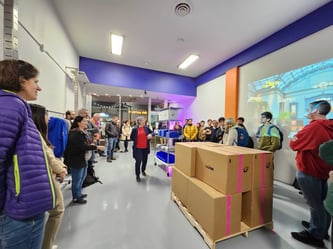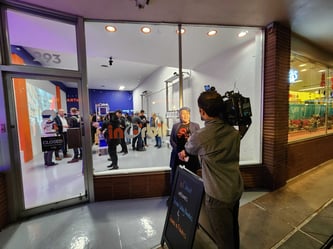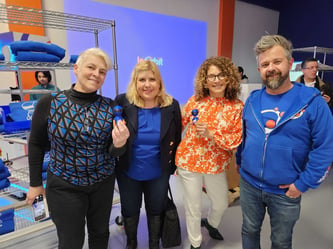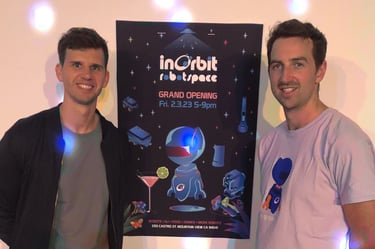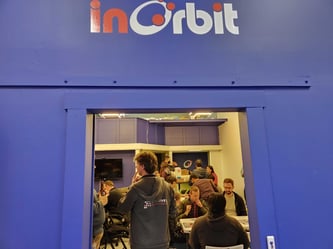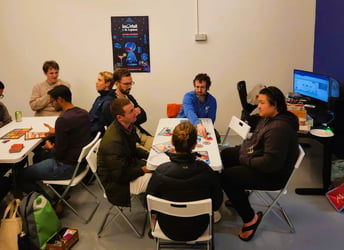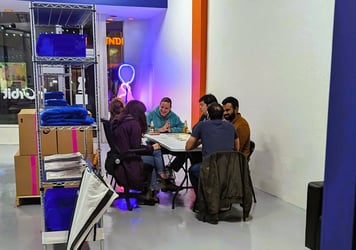 Past InOrbit Robot Space and event coverage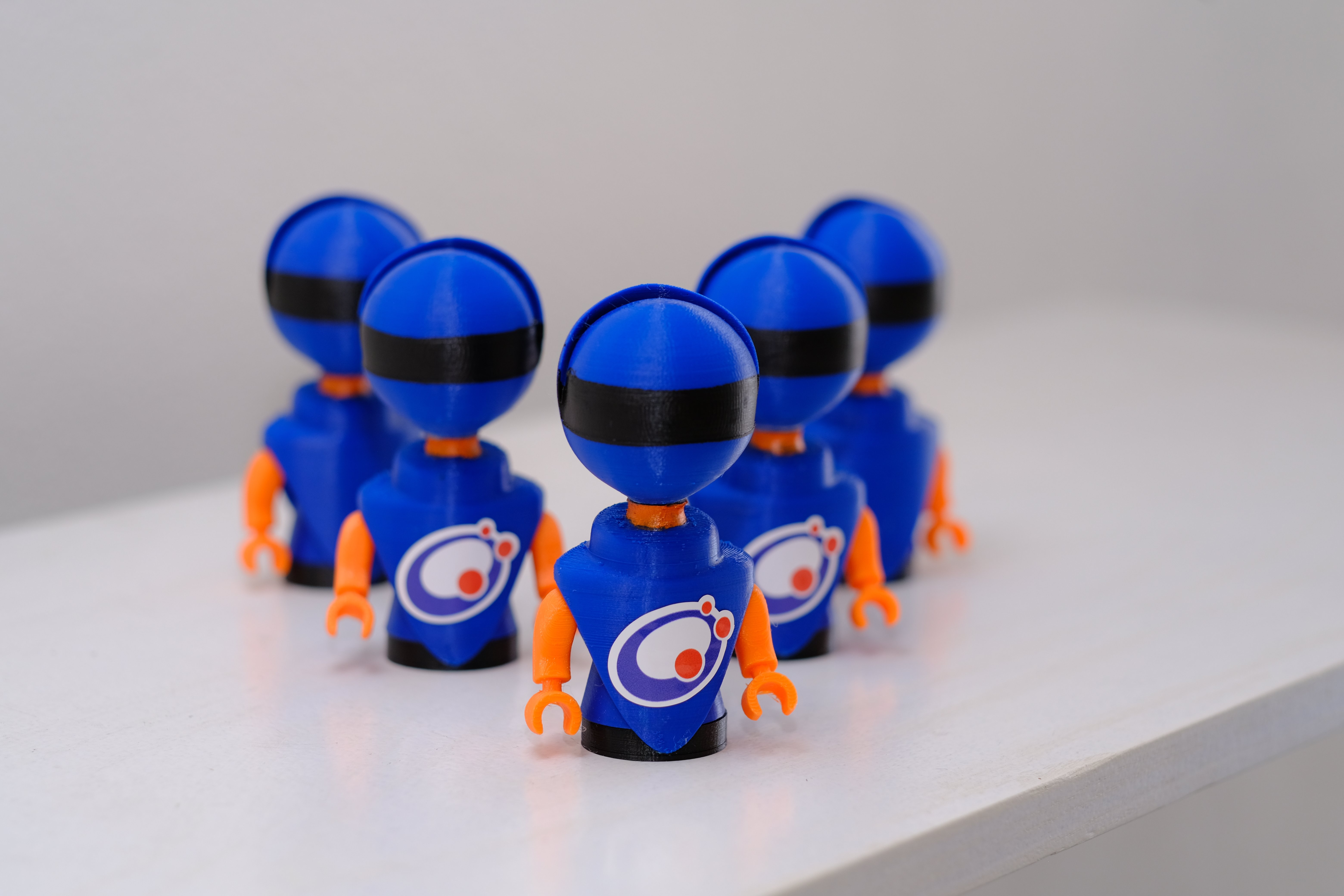 The InOrbit Robot Space is home to InOrbit's community ambassador Orbito.
Our adorable robot mascot celebrates robotic advancements from around the world, and educates visitors to the InOrbit Robot Space about the power and potential for robots working together.
Join Orbito at the InOrbit Robot Space where you can learn more about our vision for the future of robotics. And guests can walk away with exclusive Orbito branded merch from stickers to shirts and hoodies and more.
Enjoy some photos from Orbito's ongoing travels.