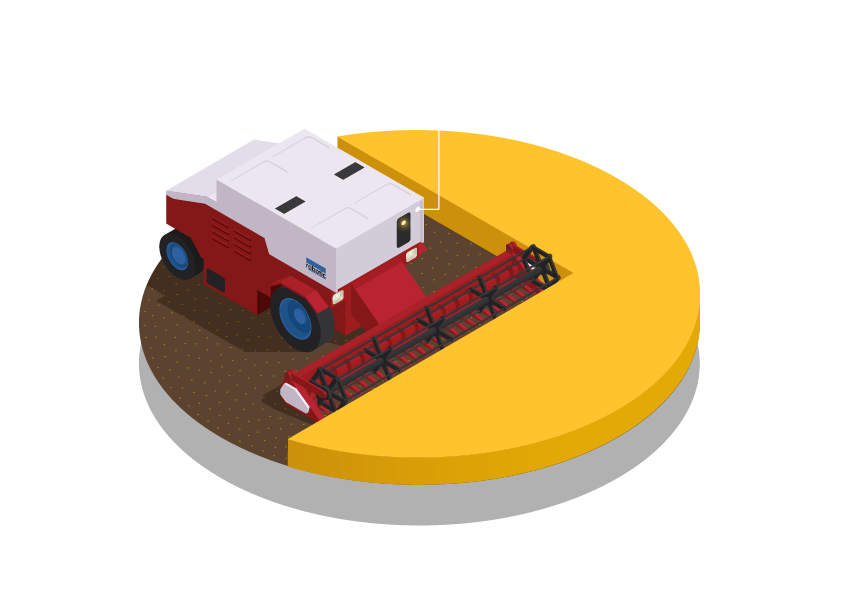 On-demand Webinar:
AgTech and the Future of Robotic Farming
Premiered live: September 29th, 2021
Duration: 30 minutes
The future of farming will involve multi-robotic systems.
The future of AgTech is being seeded right now. Learn how robotics are truly changing the face of farming.
For companies that make agricultural robots and farmers using them, managing operations, troubleshooting problems, and understanding data requires an immense amount of coordination and optimization. Added to which, robots and dirt rarely work well together.
InOrbit CEO Florian Pestoni had a chance to sit down with small acreage urban farmer and automation advocate Lalitha Visveswaran Lalitha understands the challenges of small farms not being able to engage economies of scale and the shortage of skilled labor; factors that have steered her to look beyond small farm mechanization for efficiency and profit margin.
In this recorded webinar we explore:
Automating agriculture
Unique challenges for agricultural robots
The future of multi-robotic farming
Challenges facing small and family-owned farms
How RobOps can empower stronger data insights
Lalitha Visveswaran
Owner and Operator Jellicles Farm
Complete the form to view the recorded webinar