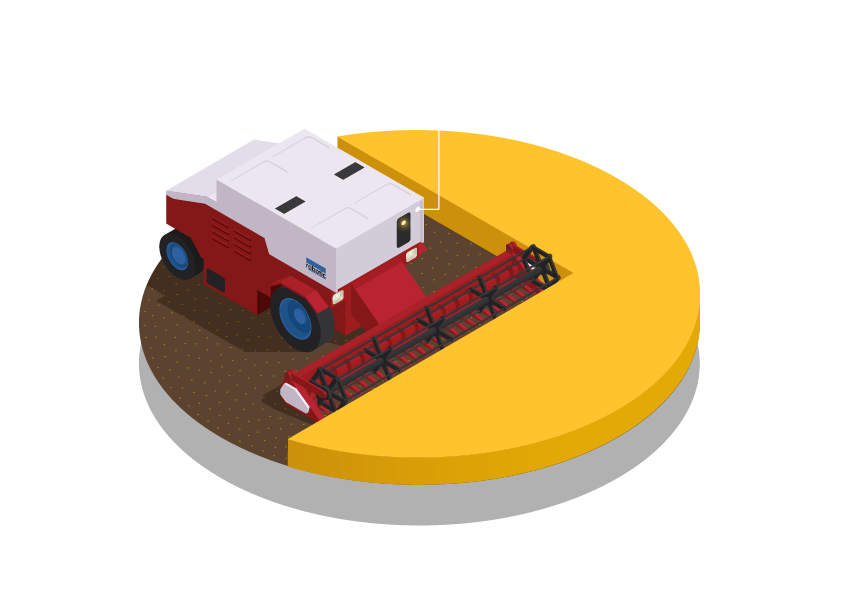 Live Webinar:
AgTech and the Future of Robotic Farming at Scale
Wednesday, September 29th, 2021
8am PDT | 11am EDT | 4pm BST | 5pm CEST
Duration: 30 minutes
The future of farming will involve multi-robotic systems.
The future of AgTech is being seeded right now. Join us as we explore how robotics are changing the face of farming, from highly automated suburban indoor farms, to computer vision-based autonomous weeding in the fields, and the massive disruption introduced by autonomous tractors.
For companies that make agricultural robots, managing operations, troubleshooting problems, and understanding data requires an immense amount of coordination and optimization. Added to which, robots and dirt rarely work well together.
Our guest speaker, Lalitha Visveswaran has been a small acreage urban farmer since 2012. She understands the challenges of small farms not being able to engage economies of scale and the shortage of skilled labor; factors that have steered her to look beyond small farm mechanization for efficiency and profit margin. As a small acreage sole female farmer, she believes in the critical role of small acreage automation, robotics, and modernization for our future.
In this live webinar we will explore:
Automating agriculture
Unique challenges for agricultural robots
The future of multi-robotic farming
Industrial farming and operations at scale
Grow stronger data insights with RobOps


Agricultural robots are already helping improve resilience in our food supply chain. Join us to learn what's next.
Can't attend? Reserve your spot and we'll send you the recorded webinar to watch at your convenience.
Lalitha Visveswaran
Owner and Operator Jellicles Farm
Complete the form to reserve your spot