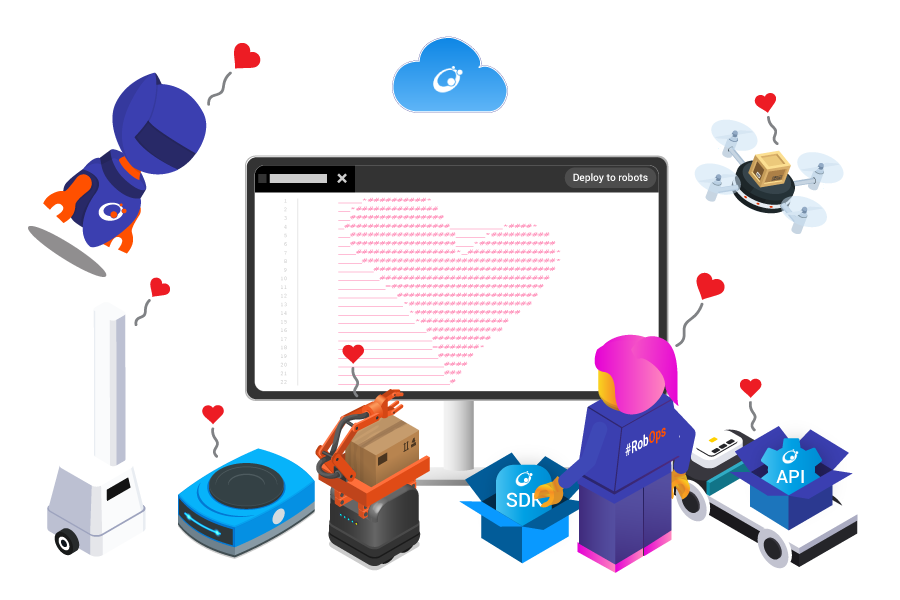 Live Webinar:
Developers, developers, developers
Premieres live: Wednesday, October 27th, 2021
8am PDT | 11am EDT | 4pm BST | 5pm CEST
Duration: 30 minutes
InOrbit <3 Developers.
At InOrbit we love developers. We know that the builders, the makers, coders, and creators are the lifeblood of emergent technologies. We are cut from the same engineering cloth and know that the growing business of integrated automation leans heavily on the work of passionate developers.
As InOrbit moves to create more opportunities for developer access with new and exciting tools like our Developer Portal we wanted to take some time to connect with our partners and the community.
True life is lived when tiny changes occur. We've had some small and big ones lately at InOrbit with the recent launch of Free Edition and our Developer toolset designed to empower engineers everywhere.
Join CEO Florian Pestoni, and CTO Julian Cerruti as they discuss the growth of InOrbit, the changes afoot, and why now, more than ever, is a fantastic time for developers to embrace valued partnerships, and a dedication to strong RobOps.
This live webinar will explore:
How InOrbit works with developers
Recent platform updates (Free edition, and more)
Developer Portal tour
InOrbit's partner Ecosystem
What's next for InOrbit
How RobOps informs our work
Whether you're an existing platform user, or new to InOrbit. We hope you'll join the discussion.
Can't attend? Reserve your spot and we'll send you the recorded webinar to watch at your convenience.
Complete the form to reserve your spot