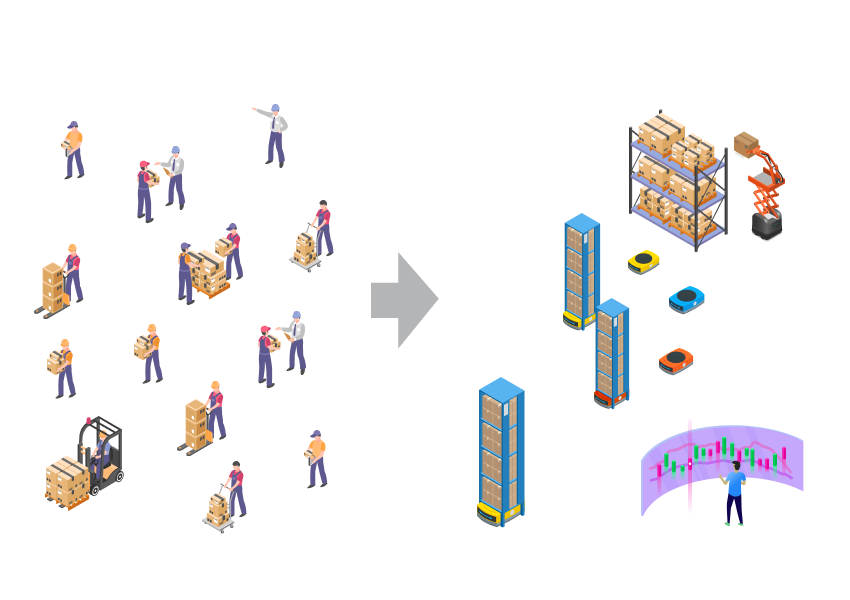 On-demand Webinar:
Automating Material Handling in the Supply Chain
Premiered live: June 23rd, 2021
Duration: 30 minutes
Learn how robots and effective operations are driving a revolution in material handling.
If your company moves, stores or manufactures goods and you don't have automation or robotics in your supply chain – you're behind the curve. Former DHL executive, Peer Bentzen, shares his logistics expertise in this fireside chat-style conversation.
Companies need to automate in order to keep pace with growing demand from e-commerce. Implementing autonomous robots may be your logistics solution, but without effective operation and orchestration, it can be a costly miscalculation. Learn how the industry is evolving to incorporate robots, and how InOrbit can help your supply chain perform more effectively with powerful real-time data and dynamic controls.
In this recorded webinar we cover:
Where robots are working in the supply chain
How companies are deploying robots at scale
The future of multi-robotic systems
How to step up your robot operations
Get ahead of the curve, maximize logistical performance, and reduce operational costs.
Peer Bentzen
CEO, Nemlia

Former DHL executive focused on empowering customer, products, and services in supply chain
Complete the form to view the recorded webinar