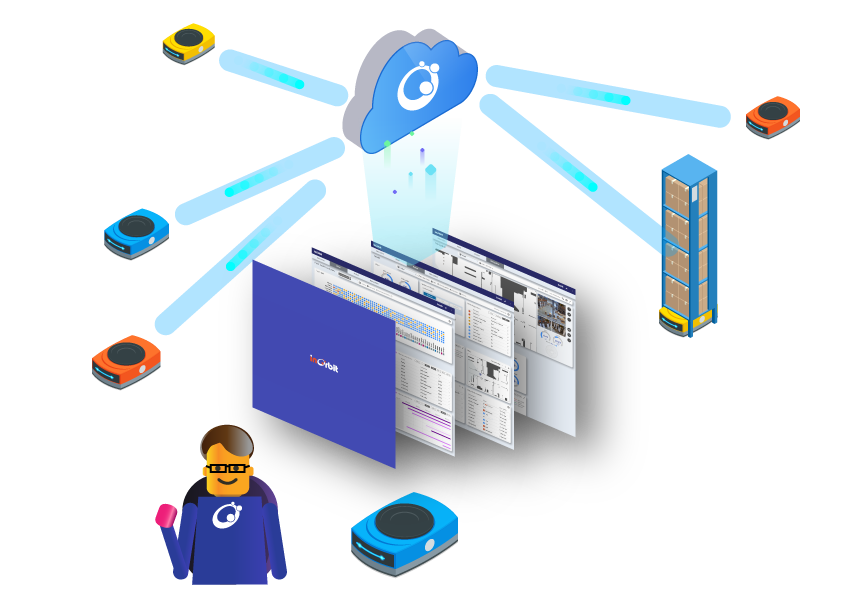 On-demand Webinar:
Robot Operations with InOrbit
Premiered live: May 26th, 2021
Duration: 30 minutes
Efficient robot operations is key to unleashing ROI.
At InOrbit we focus on maximizing the potential of every robot. In this 30-minute overview of the InOrbit platform we show you how leading robotics companies are leveraging the power of the cloud to make their robot operations more efficient, improve uptime, and deliver value at scale.
As your robot fleet grows, the complexity of managing hundreds or thousands of robots increases exponentially. InOrbit can help mitigate these headaches, while allowing your company to focus on your unique differentiators.
In this on-demand webinar we showcase how InOrbit is used to:
Collect data at scale and provide real-time analytics
Detect, notify and resolve incidents
Drive continuous improvements
BONUS
We also cover recently launched capabilities, including Time Capsule™ and significant improvements to the user experience. Time Capsule gives you the ability to see what happened with your robots during a specific period of time, including the time spanning before and right after an incident. Be one of the first to see this in action in this content-packed webinar.
Don't miss out on this opportunity to see how to improve utilization and lower robot fleet operation costs.
Florian Pestoni
CEO, InOrbit, Inc.
Complete the form to view the recorded webinar