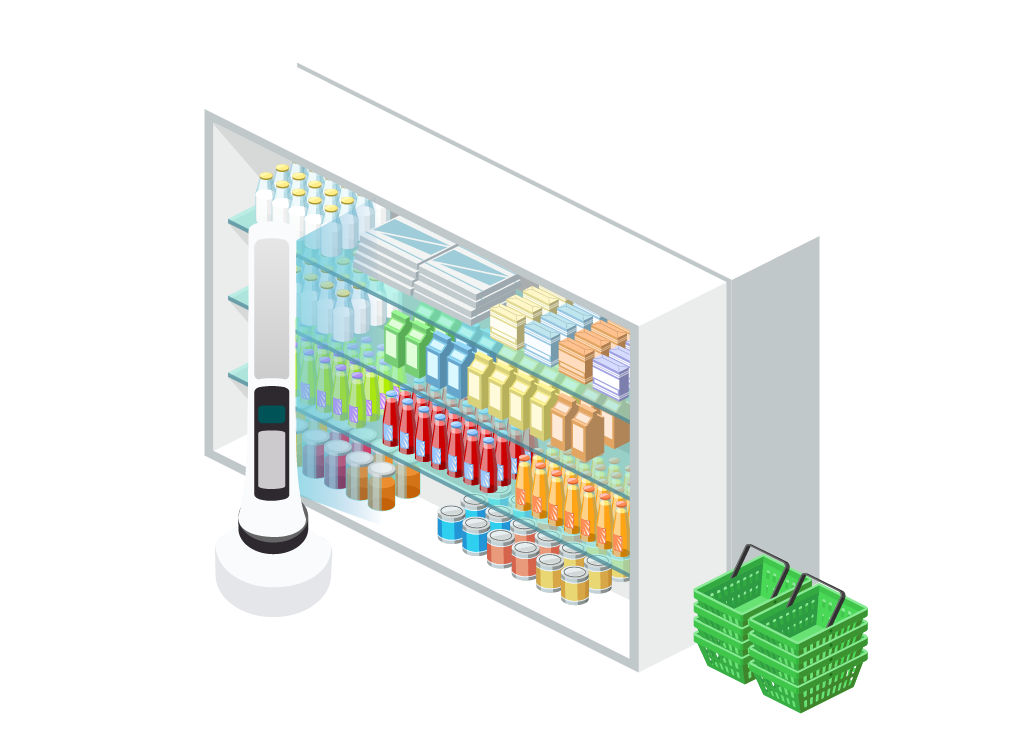 On-demand Webinar:
Robots and the Retail Revolution
Premiered live: April 6, 2022
Duration: 45 minutes
The Revolution will be Robotized.
Retailers today face more challenges than ever; from ongoing systemic disruptions as the world shifts further and further towards embracing e-commerce solutions, to more immediate concerns around a shrinking workforce and a disrupted supply chain. Customer expectations meanwhile have never been higher.
Forward-thinking retailers have tackled these challenges by adapting operations both in-store and online. Perhaps the greatest opportunity is presented by automation. Integration of robotics is taking several forms in the retail space. Public-facing and back-of-store solutions are proving successful. New directions in fulfillment and omnichannel solutions have shaken the sector even more.
This on-demand webinar explores the challenges, opportunities and varied approaches to retail automation. What technologies have proven successful to date, and how robots can be integrated effectively alongside a human workforce.
InOrbit CEO Florian Pestoni hosts a panel of expert special guests that will explore the future of this space, including Martin Hitch, CEO at Coros, whose job is helping shippers and carriers reduce shipping errors and improve on-time delivery with insanely accurate, real-time data. Martin previously co-founded and was CEO at Bossa Nova Robotics, which pioneered the use of fully autonomous robots to capture visual inventory data in retail stores, process at the edge and make restocking decisions for the supply chain. Our second retail automation expert is Thaddeus Segura, Director of Product for NextGen Inventory Management at Walmart. His focus there is on vetting and applying emerging technologies, and finding solutions to in-store and supply chain challenges.
This on-demand webinar explores:
The state of retail automation

Challenges and opportunities back-of-store

Micro-fulfillment and AS/RS systems

Retail robots and customers

Robots and inventory management

Collaboration between humans and robots

How robot operations (RobOps) impact robotic retail solutions
Martin Hitch
CEO, Coros Corp
Thaddeus Segura
Director of Product for NextGen Inventory Management, Walmart
Complete the form to view the recorded webinar.