missions
Missions are a vital part of effective RobOps, or robot operations. However, a mission is more than just a collection of tasks. Missions start with the definition of robot actions, require control and communication between various systems, and require comprehensive data analytics to evaluate success. InOrbit missions empower users to define, execute and analyze robot behavior.
InOrbit missions allow for the control of any robot, from defining repeatable behaviors to dynamically dispatching robots on their missions while precisely tracking performance analytics. InOrbit missions unlock multi-vendor traffic management and streamlined workflows for greater efficiency and productivity. Tasks ranging from simple actions to complex, multi-robot behaviors can be easily defined, executed, analyzed, and optimized.
Mission definition
Defining scope and parameters of a mission is the core of effective fleet orchestration. Whether its delivered automatically via a warehouse management system (WMS) or through a simple configuration document such as JSON or YAML, creating static and dynamic missions with InOrbit is simple and effective. Once defined, robot missions can be monitored and tracked through InOrbit's embeddable widgets to provide the performance overview needed for operational optimizations and more effective incident management.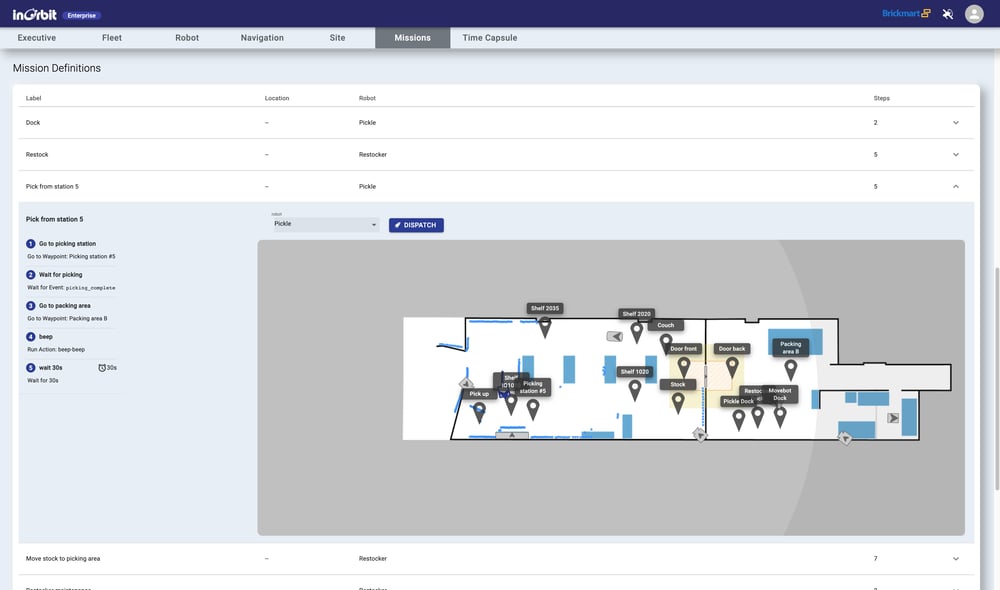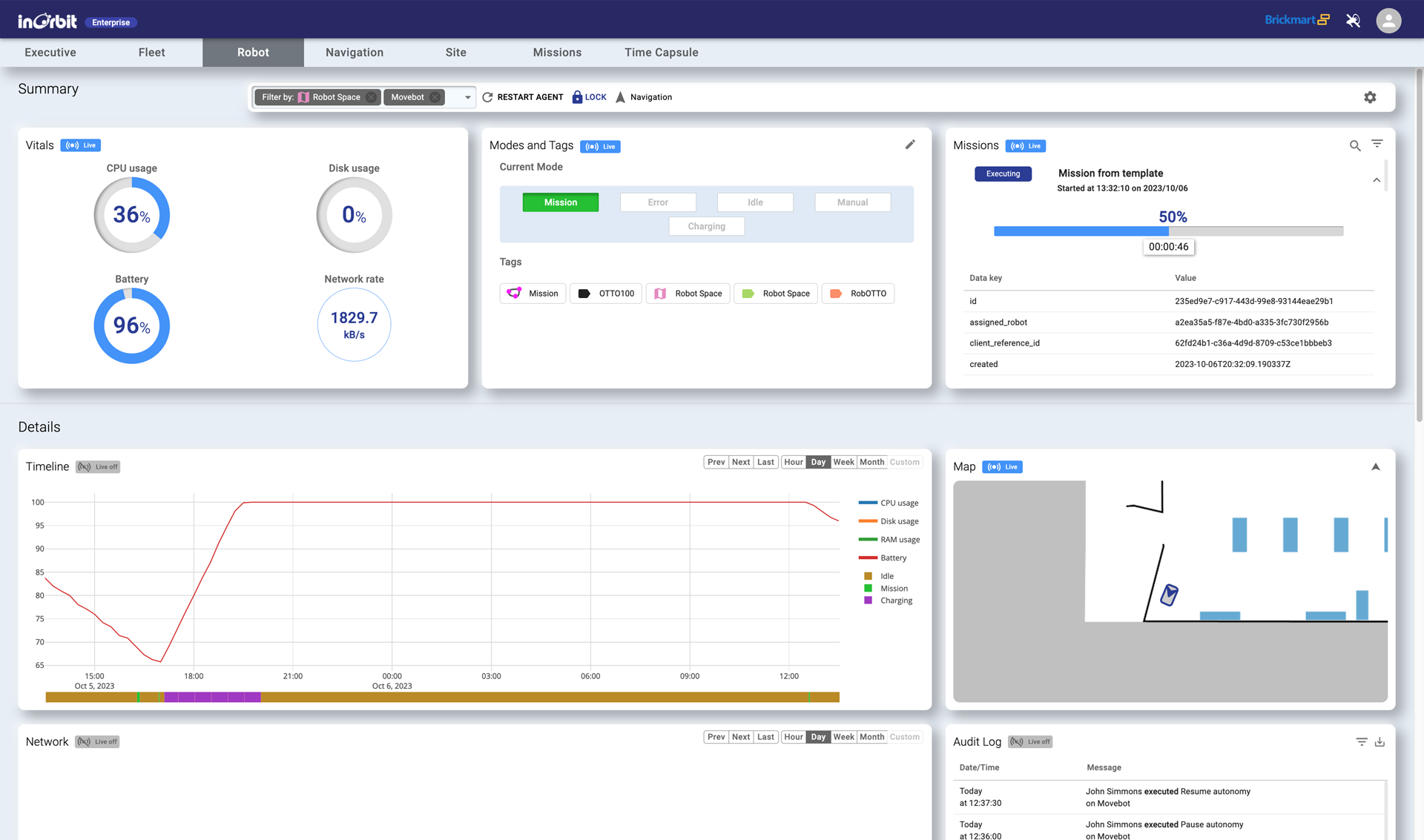 Mission execution
Mission execution is all about enabling multi-vendor, bidirectional communication with robot fleets of any size. Set waypoints and robot actions then dispatch the right robot to meet production needs, executing tasks ranging from simple navigation to complex multi-robot behaviors. Analyze and manage fleet traffic to optimize and streamline production workflows.

InOrbit missions integrate with existing infrastructure and systems for more enhanced execution capabilities and significant added value.

Mission analytics
Gain insights into robot and fleet performance with comprehensive analytics that allow for comparative A/B analysis across any combination of robots, locations, and vendors. Explore and manage autonomy incidents to drive efficient fleet optimizations. Dig further into missions with the Time Capsule integration to showcase end-to-end mission performance over time.