Want to meet customer needs?
InOrbit is here to help
RobOps simplified
InOrbit is a secure, cloud-based data platform for managing robot operations (RobOps), offering tools to enable robot developers to drive continuous improvements. Whether it's creating real-time dashboards for customers or resolving incidents remotely, InOrbit allows robot developers to focus on their differentiators.
Focus on what matters most
The decision whether to build or buy RobOps software can be challenging. Developers trying to build and maintain too much of the infrastructure internally often slow down critical progress on core areas impacting time to market. Meanwhile, customer expectations are higher than ever. Plus more and more companies want multi-vendor automation solutions. InOrbit is here to help, by letting developers focus on what matters: building the unique features that set them apart from the crowd.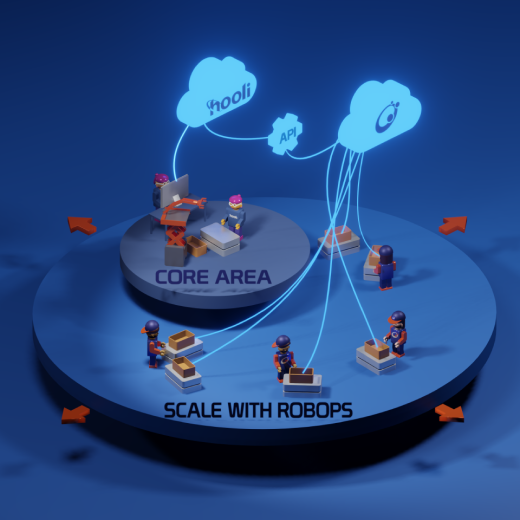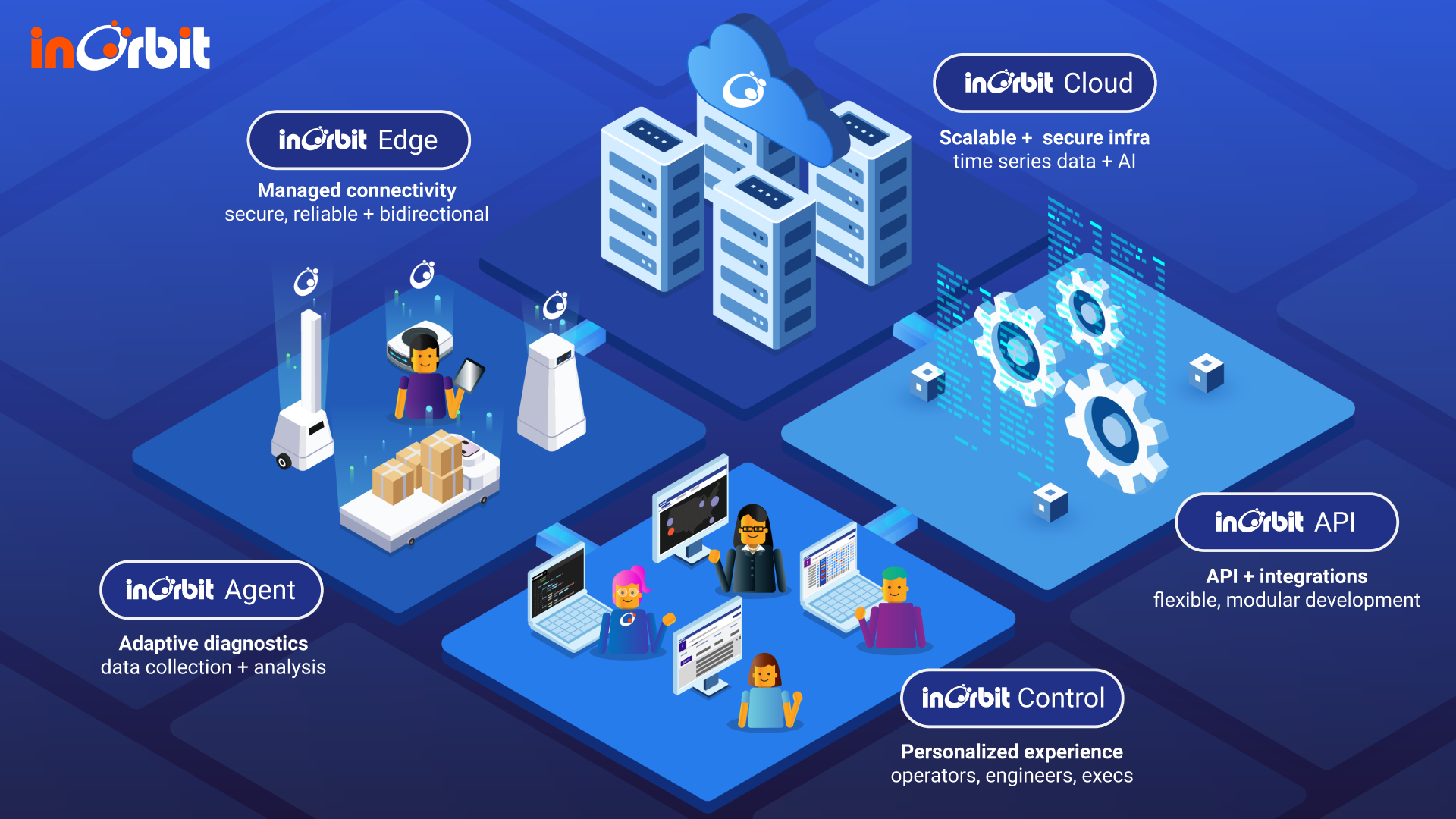 Cloud-based microservice architecture
Quick deployment for remote operations
A secure lightweight agent
Tools and libraries to accelerate the development of robotic solutions and integrate with the InOrbit Platform
Development tooling out-of-the-box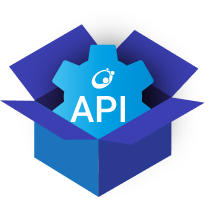 Programmatic access to all InOrbit features using standard protocols
Easy cloud integration with external systems for a unified experience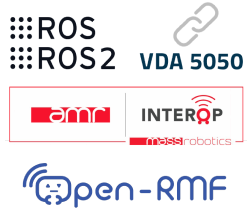 Committed support for emerging robot standards
InOrbit Control - your highly configurable web UI
Embeds tailor your user experience with role based solutions and white-label interfaces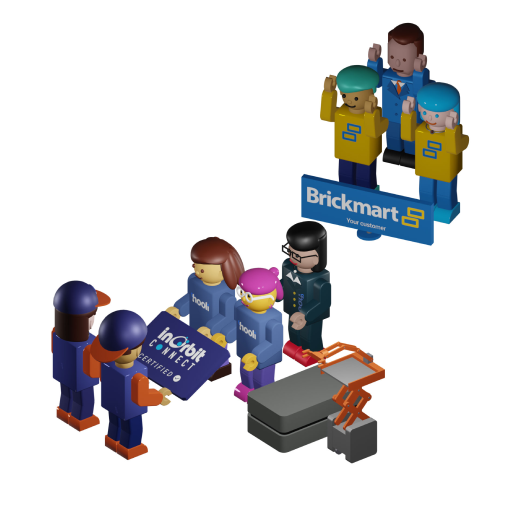 InOrbit Connect certified
InOrbit supports developers and their customers through the InOrbit Connect (IOC) certification program, which ensures multi-task, multi-vendor, and multi-site interoperability. Integration with other robots, fixed infrastructure such as cameras and doors, as well as business software like warehouse management systems (WMS), can be reduced from months to days. Start the IOC certification process in minutes to ensure a listing in the Robot Directory.
Manage autonomy incidents efficiently
Incident management can be daunting, especially as fleets scale. InOrbit provides the tools operators need for quick, remote incident detection and resolution. From our dedicated Root Cause Analysis (RCA) solution to time-bound data, advanced video integrations and more InOrbit cuts through the overload to quickly surface actionable insights for continuous fleet optimization.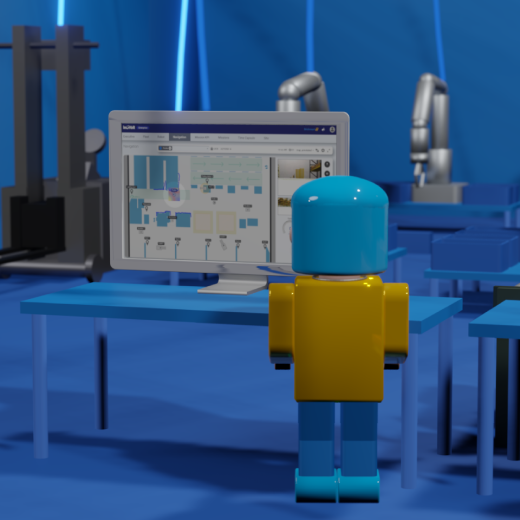 Observe, Operate, Orchestrate, Optimize
Gain visibility of fleet operations that go beyond monitoring. InOrbit enables notifications, workflows, and quick remote interventions. Elegantly plan and coordinate fleet actions harmoniously within production environments through shared maps, mission management, and more. Make the most of robot deployments with a flexible platform for constant improvement and optimization.
Instantly create custom UIs for customers
Have it your way. Create a curated experience for customers built on InOrbit's customizable UX. Integrate any combination of widgets into a branded customer experience. Pre-made and customizable embeds provide an intuitive interface enabling those deploying robots to address the most common user needs.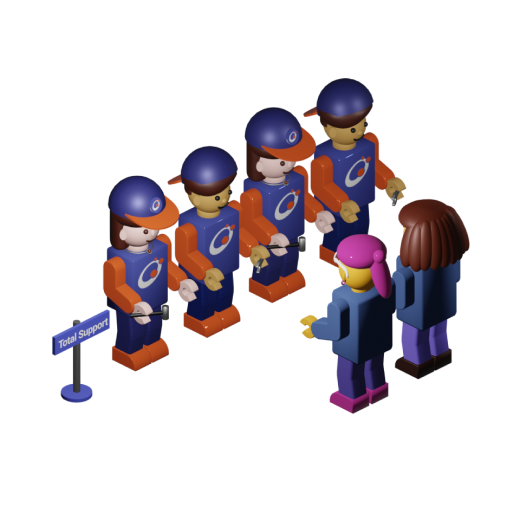 Get help when it's needed
InOrbit is always here to help. We are customer focused and responsive. Discover comprehensive Developer Docs and Tutorials or connect with our team live on Discord anytime. For those that need more, an enterprise-tier support package is offered with the Enterprise Edition of the InOrbit platform which includes the leading RobOps tools and 24x7 operations support as needed.