In today's exciting press release InOrbit, has announced an integration with Alfred Kärcher SE & Co., the world's leading provider of cleaning technology to bring our best-in-class real-time observability, optimization and some newly launched advanced operations capabilities to Kärcher's most sophisticated autonomous machine - the new KIRA B 50 floor scrubber.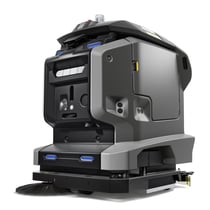 We're thrilled to announce this collaboration which has been some time in the making. A marquee partner, Kärcher is one of the largest developers of industrial cleaning equipment. With operations in 78 countries around the world and a reputation for reliability and innovation.
Kärcher's new line of Kärcher Intelligent Robotic Applications (KIRA), is exemplified in the KIRA B 50. InOrbit and Kärcher worked closely together to support the autonomous floor scrubber, arriving at a joint solution for the most efficient monitoring of robot health, advanced incident management and the optimization of mission success
To learn more about the partnership between InOrbit and Karcher we'd highly recommend exploring our new partnership case study that explains how InOrbit was able to meet the necessary operations requirements at scale.
And to explore more about the future of autonomous cleaning we're excited to announce an upcoming webinar with our new partners from Karcher to be held on June 1st, 2022. Learn more and register for free right here, and we hope to see you there.
Part of the power behind today's partnership announcement should be attributed to our introduction of InOrbit Advanced Incidents. This capability leverages multi-parameter programmatic rules to enable the management of common autonomy exceptions and mission execution services. This granular control extends our recently launched Configuration as Code support, ensuring any issues that may result in degraded performance or service interruption can be identified, logged and in many cases resolved through remote interventions, quickly setting robots back on track.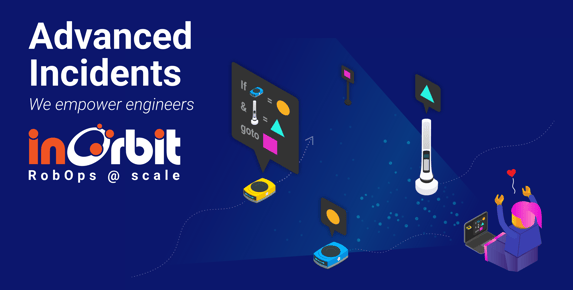 Advanced Incidents allows operators to define often complicated multiparameter conditions as either error states or incidents with resulting specifically triggered actions, giving users truly precise and configurable controls. Please explore this capability further in this new Feature Primer.
We hope you're as excited about the future of InOrbit as we are here. The RobOps revolution has only just begun…
Follow our social channels to keep up with all things InOrbit, now including YouTube and Discord! And if you've got a question or would like to schedule a product demo, please drop us a line.
Photo credit - Karcher's new KIRA B 50 - learn more at www.kaercher.com