InOrbit's guiding vision is to build a world where humans, robots and AI in the cloud work together to drive radical productivity improvements and empower people to reach new heights. It's this vision that has driven our open-source initiatives, and that led directly to the launch of the Free and later Developer editions of our platform. This vision is also one of the factors that drove us to open the InOrbit Robot Space earlier this year. If we want InOrbit to be a catalyst for change to demystify robotics, to promote effective robot operations, and teach people how to work collaboratively with robots we need to live our values. We need to share our knowledge Now with this week's launch of InOrbit Education Edition we are crystalizing that effort with completely free RobOps software that can be used to teach and inspire the next generation of roboticists.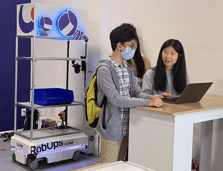 Since opening the Robot Space in Mountain View this past February we've seen amazing interest from our business partners, everyday people, and students. This last group in particular has made quite an impression. From kids delighting in their first introduction to simple robotics during National Robotics Week, to highschool students joining us to program robot missions as a part of Code Tenderloin and SuperTech FT's AI Robotics Youth Program; we've been making a name for ourselves in the community as a place to learn about real robots.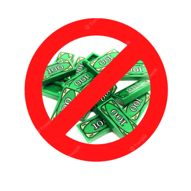 The excitement we've seen from students getting hands-on experience with industry software and robots for a variety of vendors has been astounding. Education Edition is a natural next step for us. Any qualified educational institution can now apply to use the InOrbit platform at no cost. There are no strings attached. We're providing access to our complete platform, and covering all fees, including cloud costs. Education Edition users can have an unlimited number of robots, and an unlimited number of users on the platform. Education Edition is available to high school robotics teams or classes; university programs in related fields such as robotics, mechatronics, or computer science; and education-oriented nonprofits dedicated to driving awareness about robotics.
For educators exploring InOrbit's hardware-agnostic platform we make it easy. Connecting robots is straightforward, with different software development kits (SDKs) and off-the-shelf software for popular robot platforms like the Robot Operating System (ROS). InOrbit is intuitive and configurable, supports different users regardless of their level of expertise. Through the use of extensive application programming interfaces (APIs), educators can extend the functionality of the platform to meet their specific program needs. Whether it's connecting research robots, available for just a couple hundred dollars, or commercial robots worth hundreds of thousands of dollars, InOrbit provides a common way to manage robots. Getting hands-on experience with RobOps software can be invaluable to students.
Anyone interested in the program can learn more at https://www.inorbit.ai/edu/. Educators, and students, are welcome to apply here. It takes only a few minutes to sign up.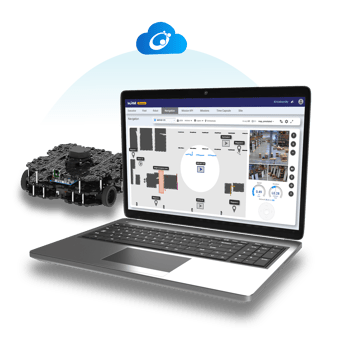 This is, of course, only the beginning for InOrbit. We're working with partners to develop educational projects and programs now. We're very excited by the opportunity to integrate our software into educational curricula. If you have questions or would like to explore how InOrbit Educational Edition can work for your organization, please reach out. Helping open the world of robotics to students just brings us that much closer to realizing our vision.