At InOrbit we love getting the opportunity to connect directly with customers, industry peers, and each other. There's a wonderful intimacy that binds us together as advocates for automation when we're able to meet at events. This is even more important for InOrbit as we are a distributed company that most often works from far-flung cities scattered around the world. This May at Automate 2023, some of our team had a chance to come together in Detroit for one of the biggest robotics events in North America. There we celebrated our achievements, shared our passion for robotics and spoke to everyone we could about the recent strides InOrbit has made, promoting the value of effective robot operations.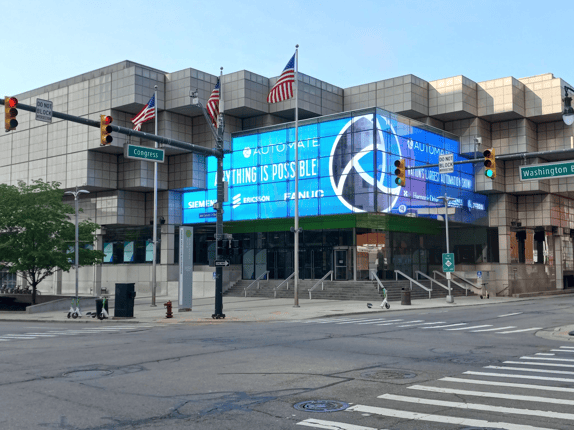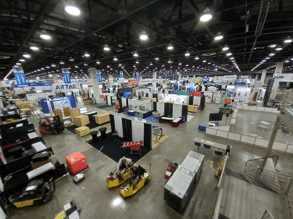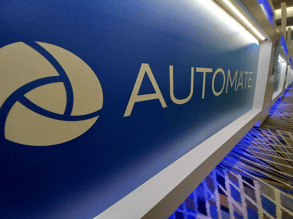 Held for a second year at the Huntington Place Conference Center in downtown Detroit, it's important to remember this is one of the birthplaces of industrial automation and a historic manufacturing hub. While the automotive sector has gone through numerous transitions over the years this city has a distinctive character that will always be tied to automation.
As proud members of the Association for Advancing Automation, or A3 we are always happy to attend and exhibit at their events. Automate is their premier robotics showcase, with over 700 exhibitors and 25K attendees. Our team showed up in force for the event, riding on some exciting platform news, and on a mission to connect with attendees exploring automation.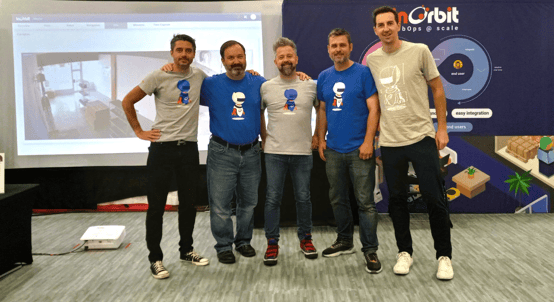 (L to R - Ángel Hernández, John Simmons, Florian Pestoni, Geoff Chapman, Jeff Harvey)
For us the story of the event is about the connections we made. Business is always the priority, but having authentic conversations, especially with prospective customers is something you can't always achieve over a Zoom call. This is one of the same reasons we launched the InOrbit Robot Space in Mountain View earlier this year. There's no substitute for a real conversation, just like there's no substitute for seeing robot orchestration working with real robots. Interestingly this understanding, crystalized by the success of the Robot Space, directly informed how we presented ourselves at Automate this year. Classically exhibitors at a trade show would get a booth. Bigger company, bigger booth. But robots take up a lot of room. So while we had a booth, we didn't bring our robots. Besides at InOrbit, we don't make robots, we make robots better. And when people see InOrbit in context working with real robots they immediately understand the value we bring to operations. So in lieu of building an enormous demo area to showcase robot orchestration, we decided to take a unique approach to our booth presentation at the show.
We've already talked a bit about the product updates we showcased at Automate. With end-to-end orchestration, InOrbit missions allow those deploying robots to create, dispatch, observe, and analyze performance of robots in context. This was a big hit with attendees at Automate who saw the potential for better tracking and optimization opportunities, particularly with fleets as they scale. On the other side of the robotics coin, InOrbit unveiled the Root Cause Analysis (RCA) solution. Designed to provide developers with tools that go beyond simple incident management, our goal was to empower robot developers to identify and resolve complex autonomy issues and enhance the reliability and performance of their robots in real-world environments. The devs we connected with at Automate seemed impressed by how quickly the solution led to actionable insights. Finally, we launched InOrbit Intelligence. This program is designed to help robotics end users at any stage of their automation journey navigate the sometimes complex robotics landscape. InOrbit and the InOrbit Connect program are so successful because we have experts to provide guidance, advanced software, and strategic industry partnerships to leverage. Now, we are formalizing this with Intelligence through workshops, proof of concept deployments and customized strategy development. Intelligence is our latest initiative to guide robotic innovation and operations teams to success. We'll have much more to share on all of these features in the days and weeks to come.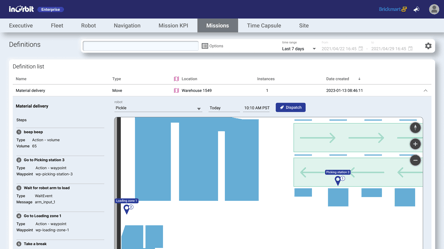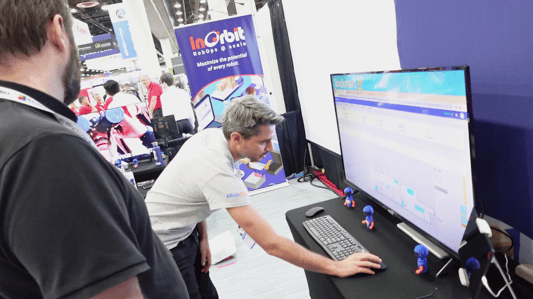 InOrbit CEO and Co-founder Florian Pestoni was invited to speak at the show. He sat alongside Daniel Theobald, formerly of Vecna Robotics and currently of Mekable, and Patty Katsaros of Locus Robotics to explore the current state of robotic interoperability. Keep an eye out as we'll have a video of that entire panel posted in the coming days to our Youtube channel. This was followed up by another opportunity to demonstrate the MassRobotics AMR Interoperability standard in the AMR Demo Arena on the show floor. Finally, Florian presented a fascinating talk on the growing need for robot orchestration. While many of our peers already appreciate the critical need for effective RobOps as deployments scale, the field of robotics is growing rapidly and new industries are being inaugurated into this world all the time. We're proud to continue evangelizing the message of cooperation across the robotics space.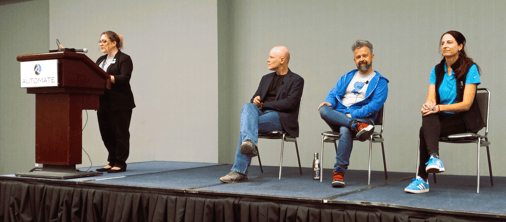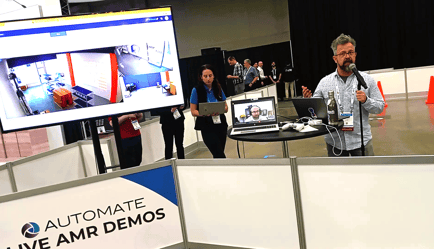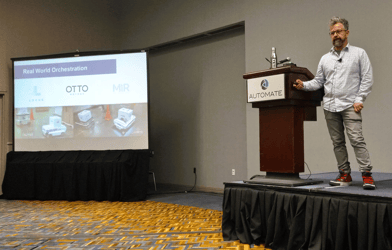 We'll get to the robots in a minute but first… The actual highlight of the show for us had to be our #PizzaHours event at Buddy's. If you're unfamiliar with Detroit-style pizza, you should really rectify that situation as soon as possible. Square, with thick delicious crust, heavy on the sauce, heavy on the cheese, Buddy's classic Detroiter pizza has Wisconsin brick cheese and pepperoni; this pizza is truly something special.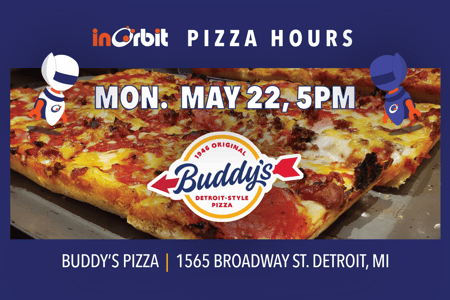 This drop-in event was a fantastic chance for us to celebrate robotics (and pizza) with our industry friends new and old. And in spite of other more formalized 'networking' activities our team found this more casual, authentic, and intimate experience of sharing a slice with friends at the show the best way to make and strengthen our connections. If anything, this event reflects InOrbit as a company and made the trip a very special occasion.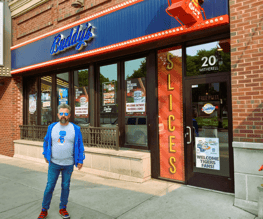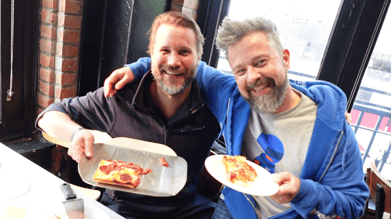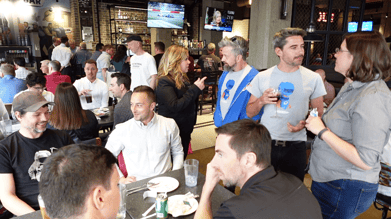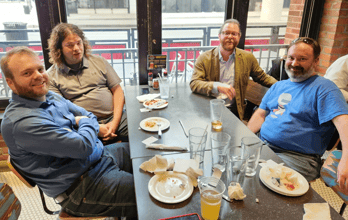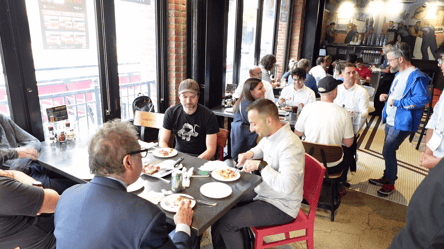 But of course, this is only a taste of InOrbit's adventures in the Motor City. For a look at some of the amazing robots and a much more detailed exploration of the Automate 2023 show floor, we hope you'll check out the video right here.
Thanks to everyone who stopped by the InOrbit booth at the show. We are always appreciative of those discovering the impact effective automation can have across industries that choose to explore the InOrbit platform and solutions. We have more exciting announcements on the horizon and look forward to sharing them with everyone.